"We innovate cartography to empower people, improve their lives, and support freedom."
see open positions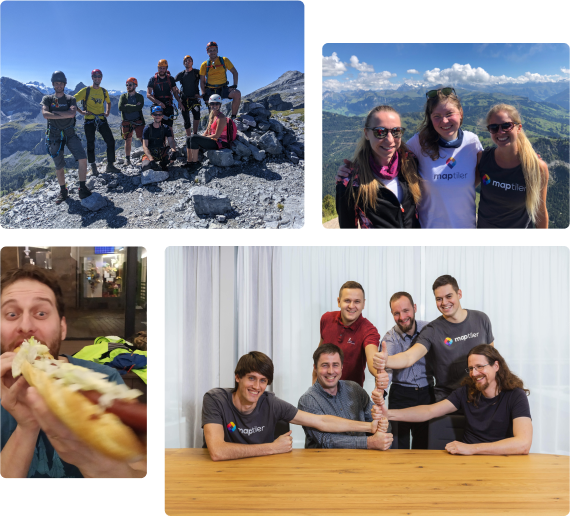 Our mission
MapTiler started as a one-man project and grew to a company with over 30 people in just a few years. In our team, each of us is different, but we have one thing in common - a passion for maps, and truly loving what we do.
With our software platform for building digital maps, clients produce maps that positively impact the lives of millions of people. Every month, 300 million people see MapTiler's digital maps - in our customers' mobile apps and websites. If you check the weather forecast in Germany, buy a train ticket in Switzerland or interact with an airplane infotainment system, you may have seen our maps.
"Our mission is to innovate in the field of digital maps and make maps accessible to as many people as possible for everyday use. We are always looking to push the boundaries of cartography a bit further." CEO, Petr Pridal
Our core values
Each member of the MapTiler team is encouraged to focus on what they do best. Thanks to our diverse personalities and strengths, our team members complement each other perfectly. We motivate and support each other daily and make sure that every call for support is listened to. Core values reflect a belief in work-life balanced company culture - constantly improving customer experience and living a healthy lifestyle.
Be innovative
Think about creative ways of doing things.
Do your best
Seek quality and simplicity.
Help others
Be keen to help each other and the world.
Be fair
Treat others with respect and honesty.
No fear
Speak up and be open to changes.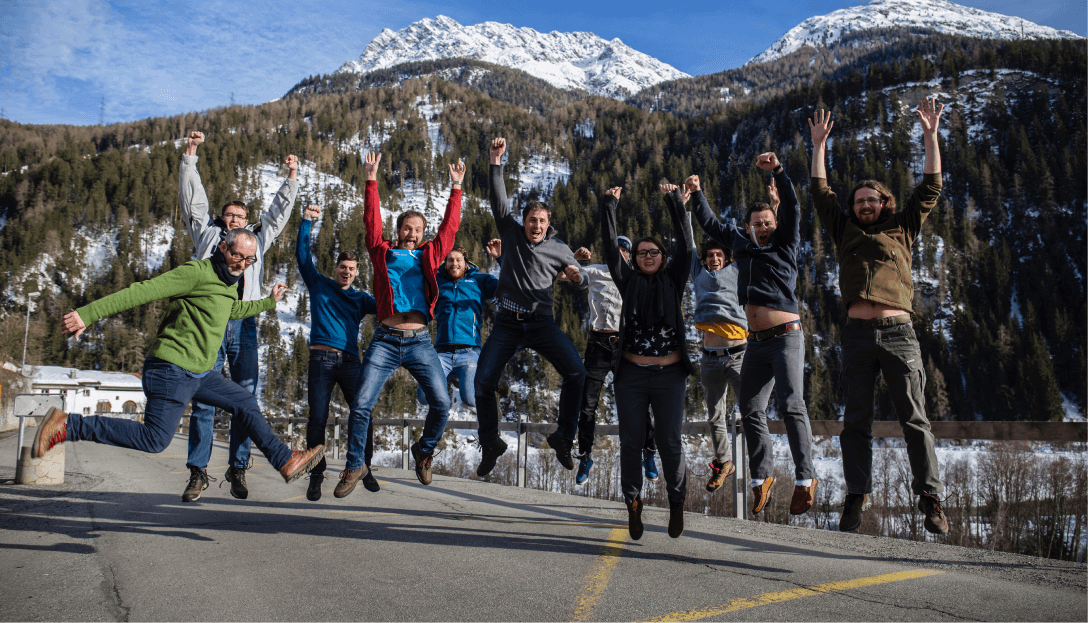 Team
You can hardly find a team with more diverse personalities. Some of us are introverts who love numbers, reading, or getting lost for a week in the mountains with a camera, while others are extroverts brimming with imagination and creativity, coming up with new ideas, and doing best when on stage with as many listeners as possible.
see our team
Freedom & Flexibility
Work from anywhere and on the schedule that fits your life best
Fair salary
Our success is based on our people. We highly appreciate them and value them accordingly
Company retreats
Do you prefer yachting in Croatia or skiing in Switzerland? With us, you can have both
New modern offices
Choose to work in the Swiss Alps, catch up for a creative team session in Brno, Czechia, or stay in the comfort of your home
Professional growth covered
Professional and personal growth is highly encouraged and supported