MapTiler ❤️ Open source
We believe in the importance of
open source in geographical systems.

Join the community to build a better world.
Together with the amazing community, we create a set of open source components and tools for building Geographic Information Systems.
Pick your favorite project based on your skills or interests and start contributing today!
Newcomers are welcomed.
Projects we help to maintain on GitHub
Do you use our projects and find them helpful? Show your love ❤️ and post a tweet with a link and mention @maptiler. We are keen to promote your work!
Contributions to the FOSS community

GDAL: GDAL2Tiles, GeoPDF
Essential open source data processing core has our code inside! Check the map tiling tool and PDFium.
MapTiler QGIS plugin
Simply add basemaps to QGIS desktop from MapTiler Cloud. Customized OpenStreetMap base maps and satellite data ready to use.
Read more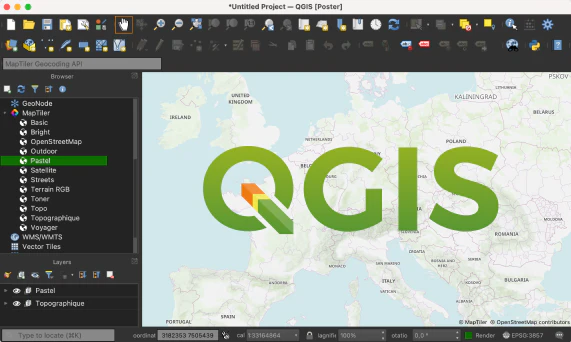 Preparing a project proposal, government contract, or grant reusing our open source components?
Contact us
Blog posts about open source