Free plan & fair price as you grow
Are you hit by announced Google Maps Platform reduction from 775.000 to 28.000 free map views a month and a price hike up to 1400%?
MapTiler Cloud offers an affordable alternative where the prices grows with your business. We don't charge any additional cost for commercial use, applications behind login, asset tracking / fleet management!
MapTiler Cloud




Price per month

Google Maps API
Price per month

800 views/day
Free
Free
1,500 views/day
$25
$125
3,300 views/day
$25
$445
10,000 views/day
$97
$1,650
30,000 views/day
$295
$5,000
100,000 views/day
$871
$17,000
Targeting ads to your visitors
no
yes
Customization
full
limited
Self-hosting
available
no
Thousands of organizations like yours have chosen
MapTiler over Google Maps API
Technical details for migration
Migrate to open-source JavaScript
APIs & Mobile SDKs
Do you know your application code can be independent of a map provider? If you use open-source libraries to power you web or mobile app - you can freely choose a a map provider or combine multiple of them - or even host the maps on your own servers! Our hosting is the best choice as you migrate the code.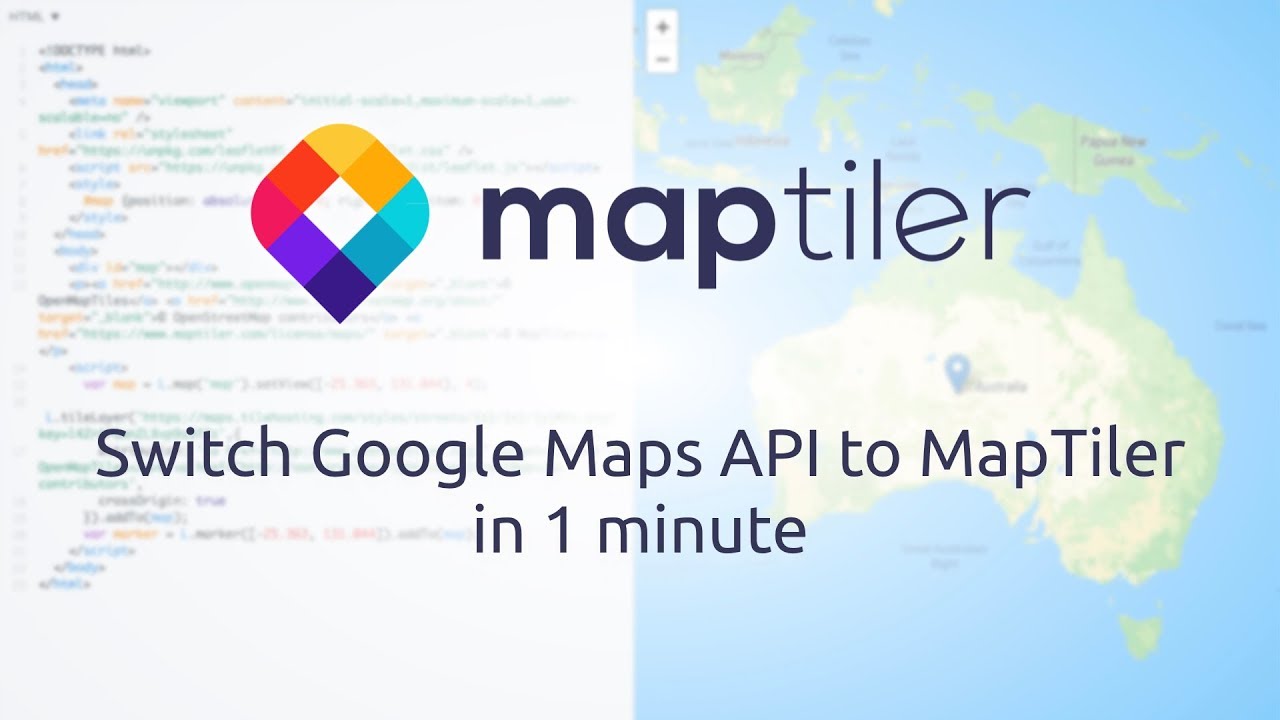 We provide sample code displaying maps with:
Javascript viewers - OpenLayers, Leaflet, MapLibre GL JS, MapTiler SDK
Native Mobile SDK for Android and iOS - Mapbox mobile SDK, MapLibre, CARTO Mobile SDK
Desktop applications (QT), GIS (QGIS, ArcGIS), and games (Unity)
Our maps are powered by vector tiles, but you get also raster tiles generated in GPU accelerated servers from global world wide infrastructure.