Custom mapping the easy way
Adjust colors, fonts, and language of the map to create customized maps in an online map editor.
Try it now
Read documentation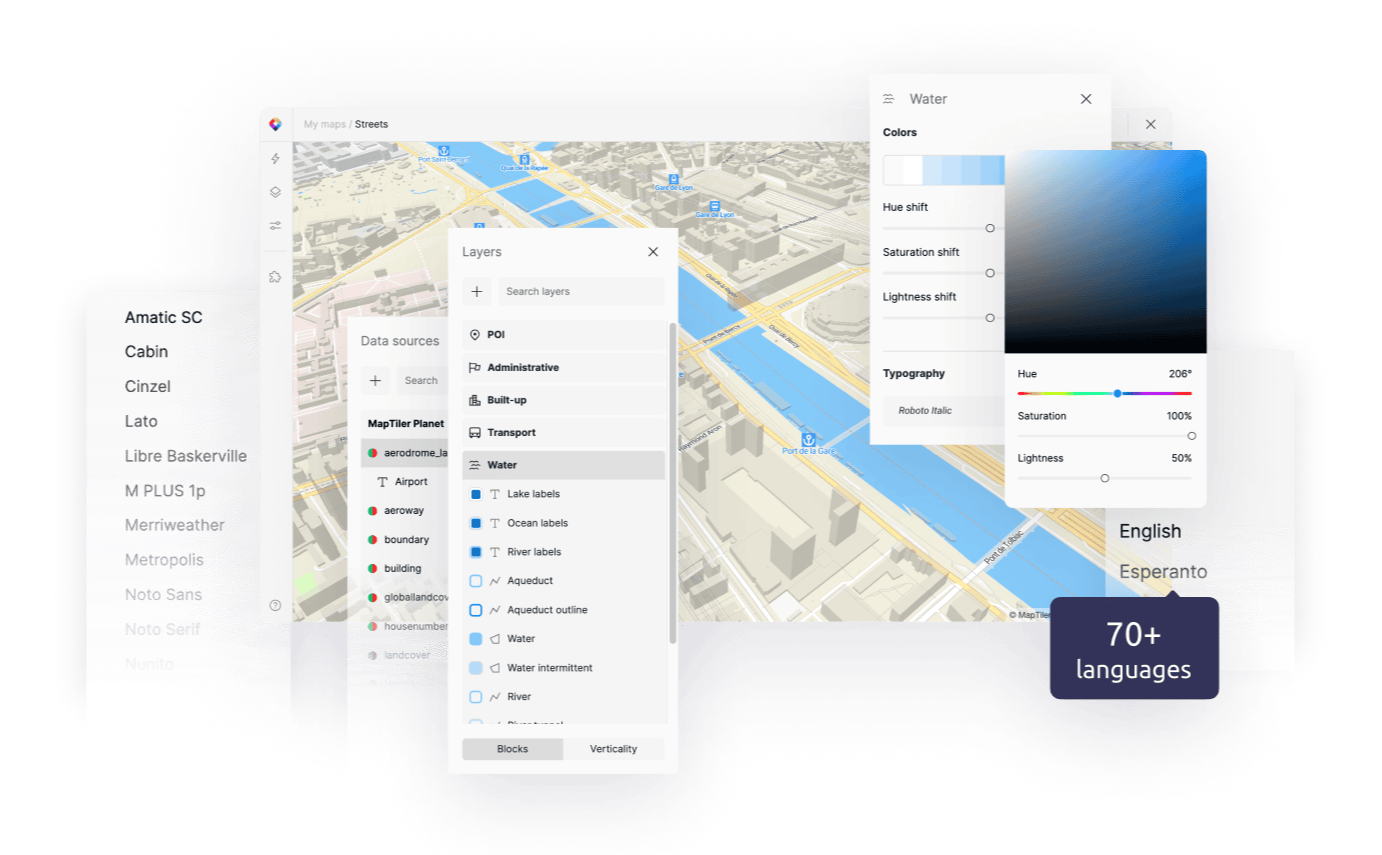 Easy yet powerful map design
Now anyone can create maps
Our intuitive map design tool lets you quickly update map styles for new projects or to align with branding and design languages.
A few clicks can completely update color schemes and fonts.
Create maps for specific markets with language and worldview settings.
Advanced cartography
Designers and cartographers have the level of control needed to create beautiful professional looking maps in apps.
Access every detail of the map without having to code or know the data structure.
Our flexible tool allows for both creative experimentation and precise code editing.
Control your map data
A dedicated data view to access all your maps and data on MapTiler Cloud.
No need to read the docs to find layers and filter the data.
Full visual control of all the map layers you have available.
Powerful map design tools
Quickly adjust map colors
Change the hue of the whole map or group of layers with a few clicks.
Make detailed color changes to individual layers, even specify zoom level differences.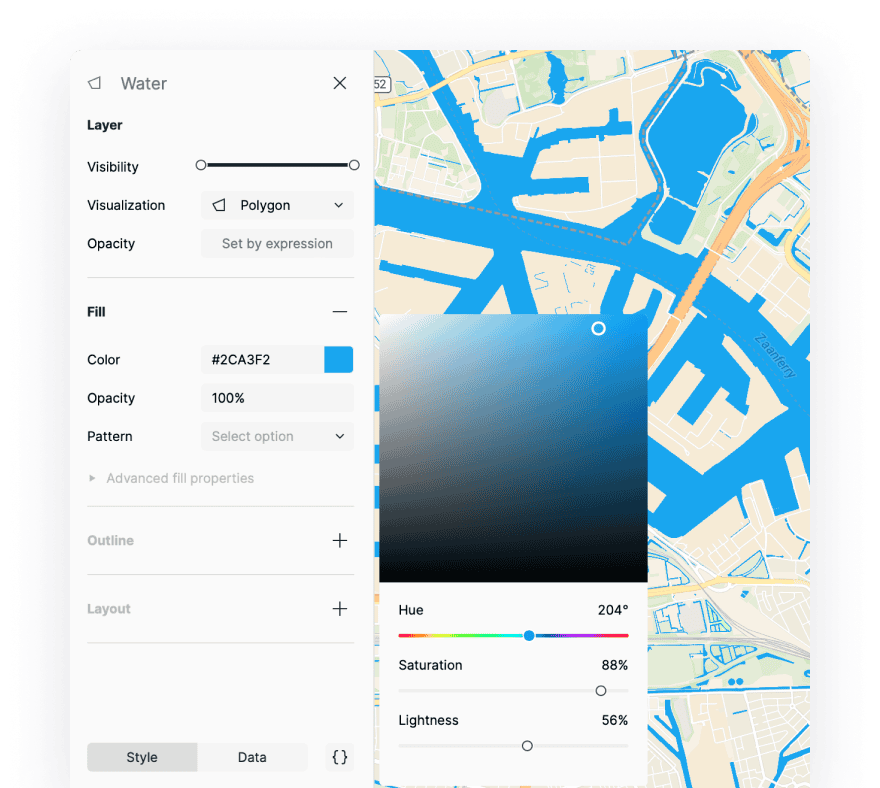 Dozens of fonts for your map
Select the fonts that match your web or mobile app style or brand.
More than twenty of the most popular web typefaces are available.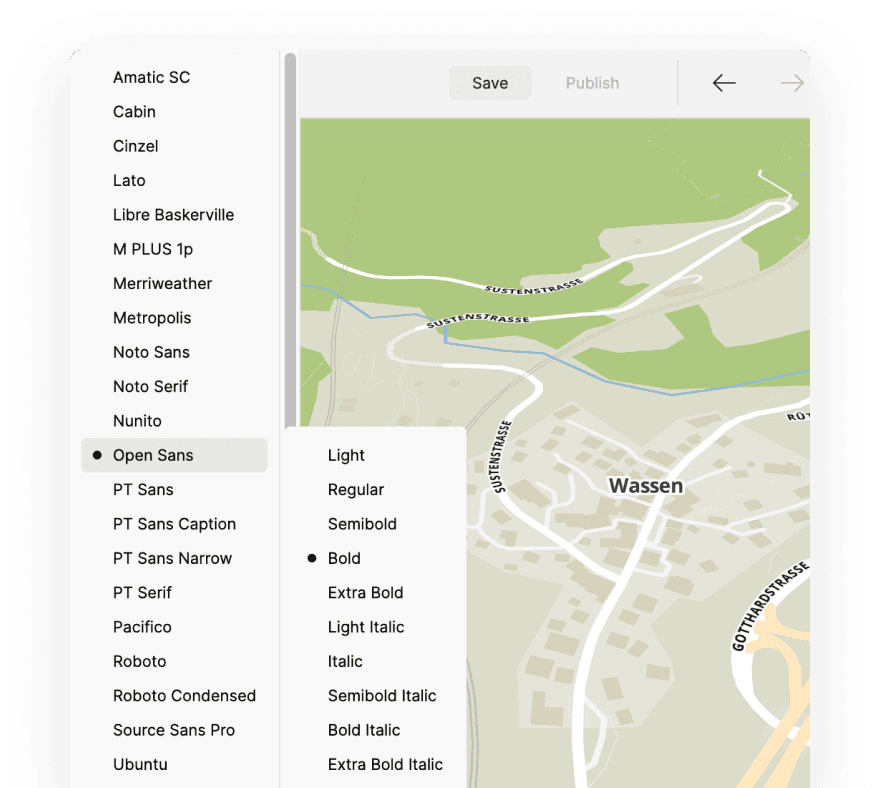 Maps for local or global audiences
Select a language or add a bilingual option using the map settings.
More than 70 world languages are supported, and you can choose the borders and map units to suit your audience.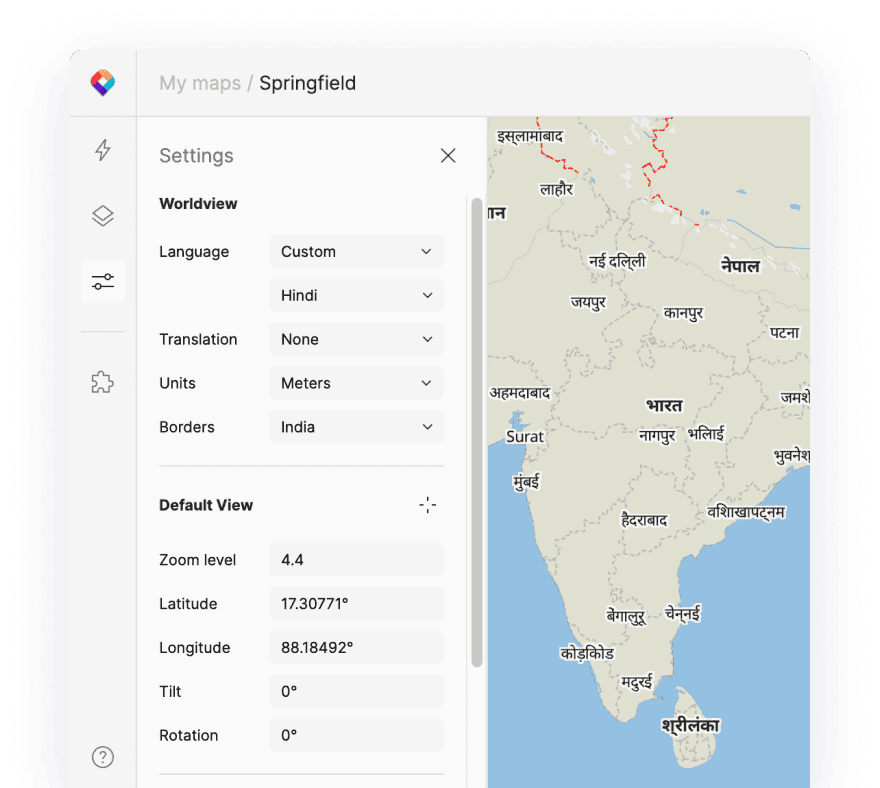 Intuitive map layer control
Select only the layers you want to have on your map, or add new ones from different datasets quickly and easily.
Search and re-order layers using a
drag and drop interface.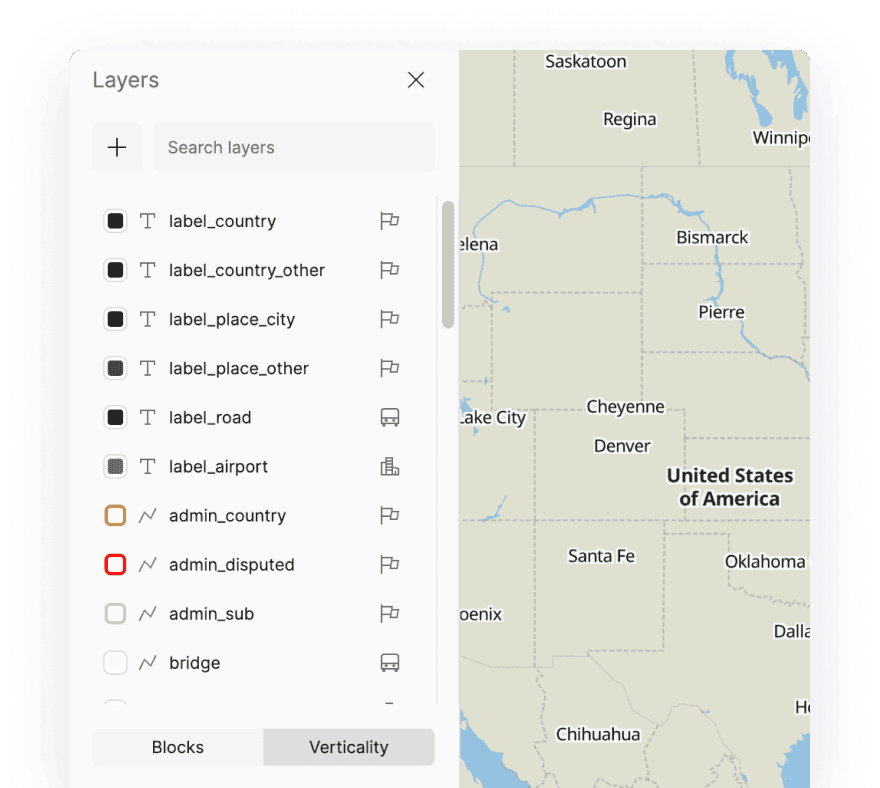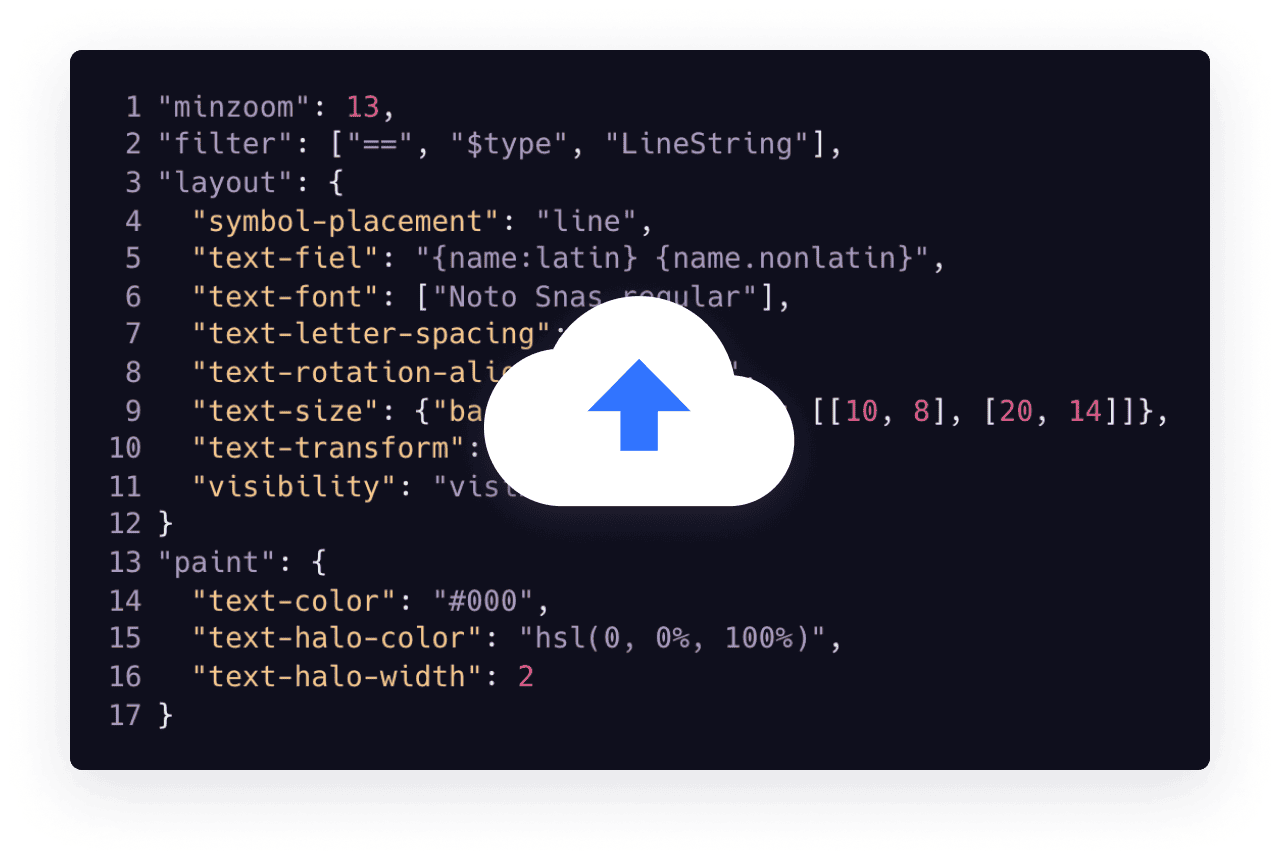 Upload custom map style
Migrate your GL JSON styles from other services; upload the map theme when you are ready.
Upload Now
Customize our map styles
Use Customize to edit any of our existing map styles to make the perfect map.
Check out our most popular styles below:
Try Customize now!
Set up a free account for personal use and evaluation,
and see how easy it is to create beautiful maps.