MapTiler reveals Intelligent Maps, which can dynamically adapt colors, language, and data for individual visitors and perfectly fit the need of companies who use the maps in their web or mobile applications.
NASA, Siemens, Bosch, IBM, and many others are already utilizing these maps in their applications instead of the more expensive and limiting Google Maps API.
The team has been awarded by the European Space Agency and the Swiss Society of Cartography for innovation in cutting-edge vector tile technology.
Maps adapting to each visitor and use case
Creating a beautiful and useful map is no longer a job for a cartography specialist. We made the whole process extremely simple. The algorithms in our Intelligent Maps detect when you change the map styling and adjust other map elements. You can simply set five colors, and the entire map will be updated automatically. That's how you get a readable map, whether you decide to create a playful map design with saturated colors or a grayscale map that lets your business data overlays stand out.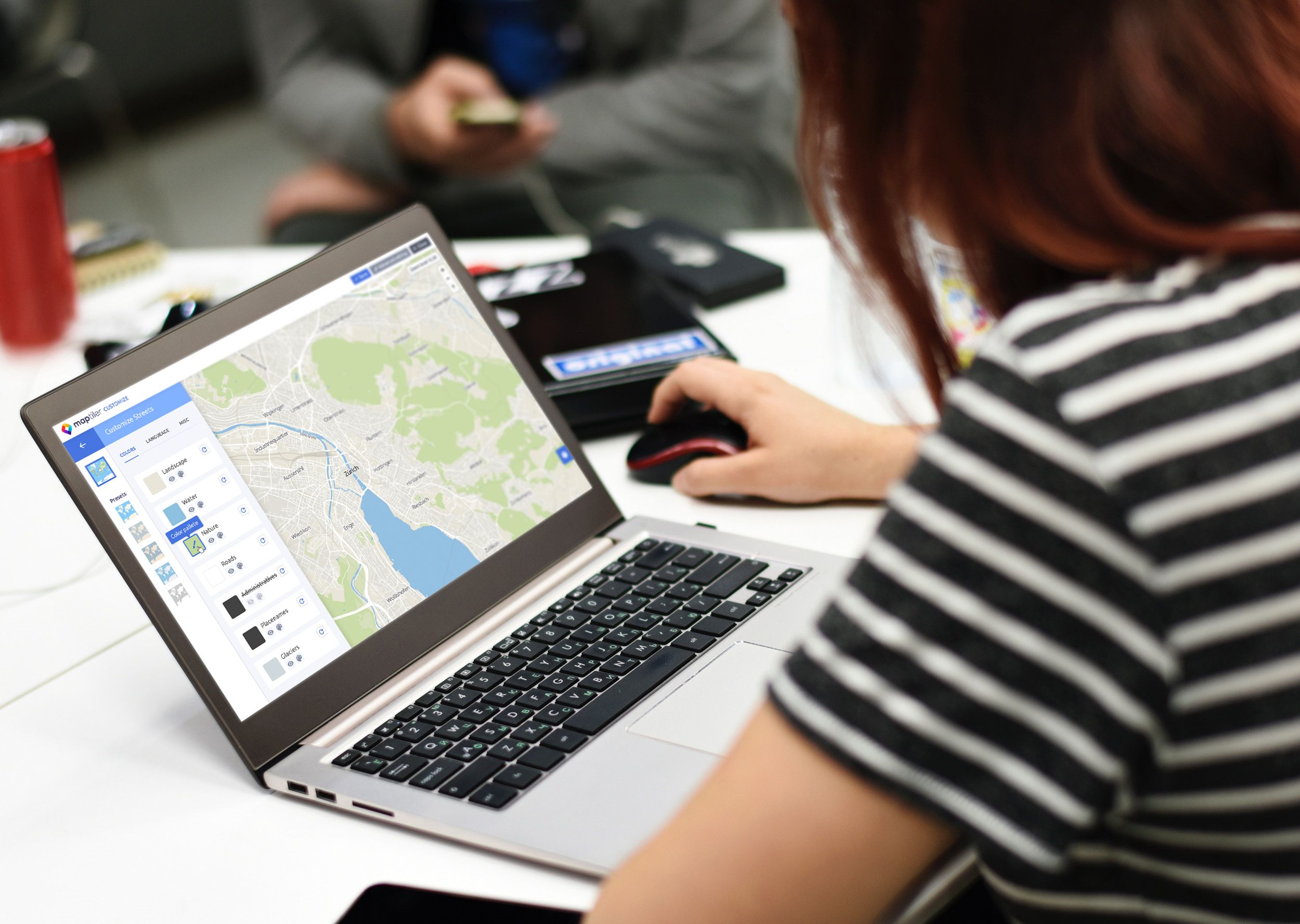 The Intelligent Maps from MapTiler are dynamically personalized in the applications, with place names displayed automatically in the visitor's language, highlighting the most important places for each end-user - such as most often used bus stops, frequently visited restaurants or recent trips. It can be done based on user preferences, history, or data loaded from existing information systems. The maps can also change based on the day of the week, daytime, and opening hours, so the user receives only the relevant information.
Cartography fitting the company brand
Digital maps completely changed the way we perceive information. "Today, maps often occupy more than 80% of a mobile app screen estate", says Petr Pridal, the founder & CEO of MapTiler.com. His conclusion is based on many popular applications like Uber or TripAdvisor used by millions of users. "It is essential to adjust the look and feel of the map to get the impression of the product you use," he added.
The same map design can be displayed on the web, in mobile apps, or on printed maps with the output formats the platform offers.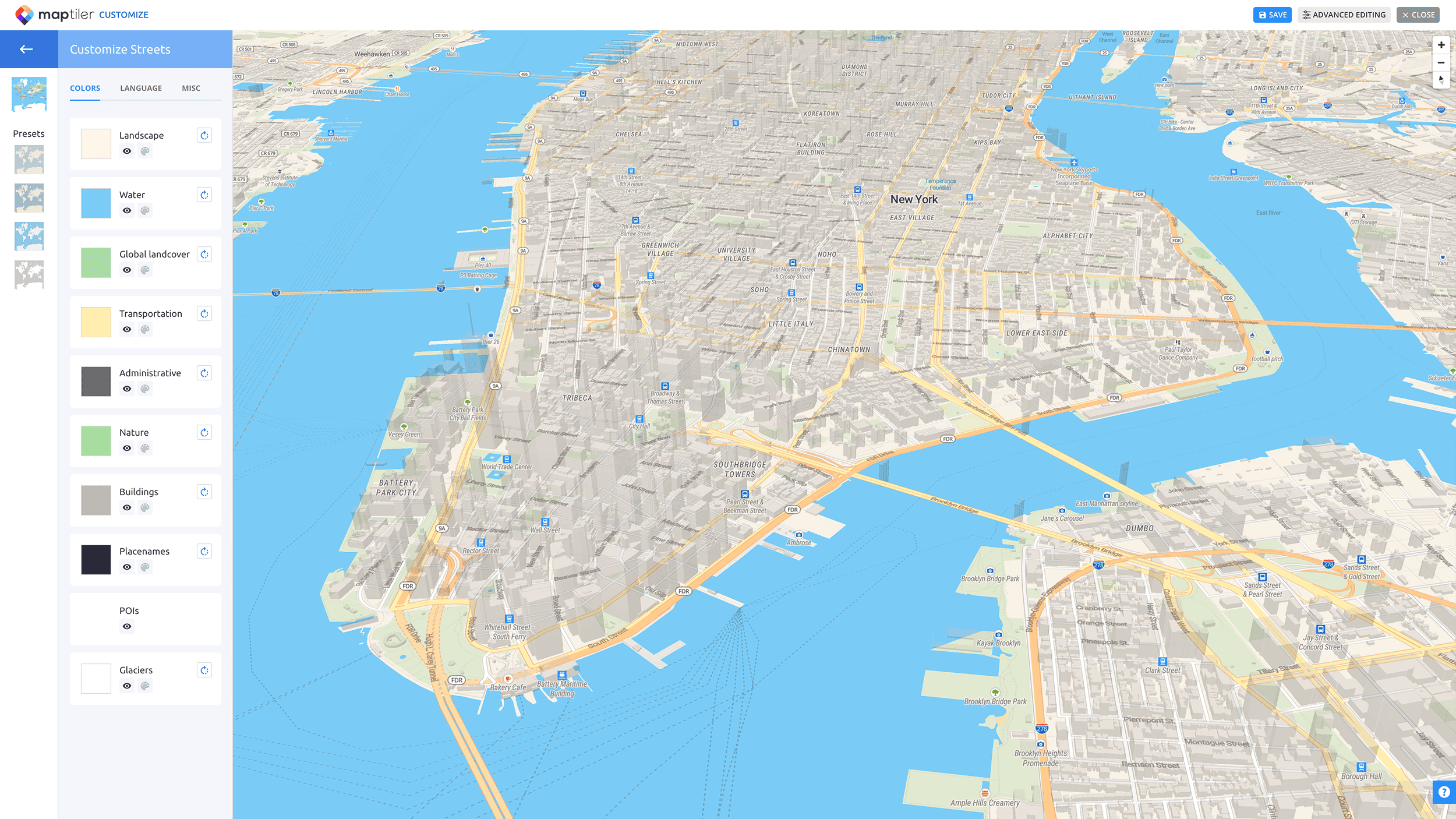 MapTiler allows you to feature what matters most in your application, like highlighting railways instead of highways in a train application. Moreover, you can bring in additional data for displaying on the map, e.g., the real-time position of the trains.
Explore our maps and try how simple it is to create own map fitting your brand at maptiler.com/maps/