MapTiler awarded by European Space Agency and Airbus
Published Dec 05, 2018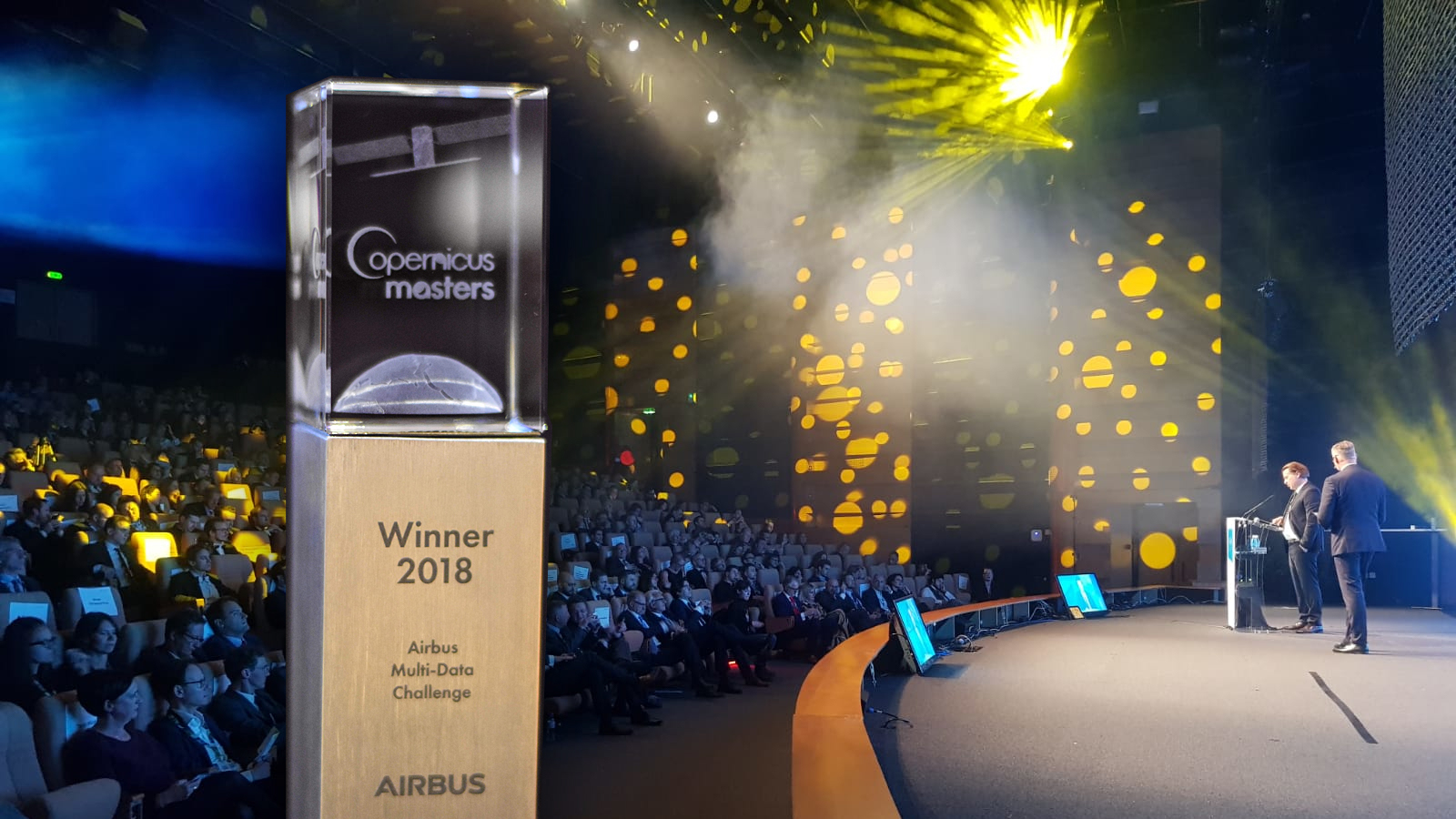 European Space Agency announced on the 4th December 2018 winners of the Copernicus Masters awards. The prize in the Airbus Multi-Data Challenge 2018 goes to MapTiler for an innovative solution that uses data from both Sentinel and Airbus satellites.
Award by ESA for global satellite map
European Space Agency annually organizes Copernicus Masters award with an intent to support innovative solutions which are based on Earth observation data. It rewards the biggest "stars" working with data collected by the Copernicus program.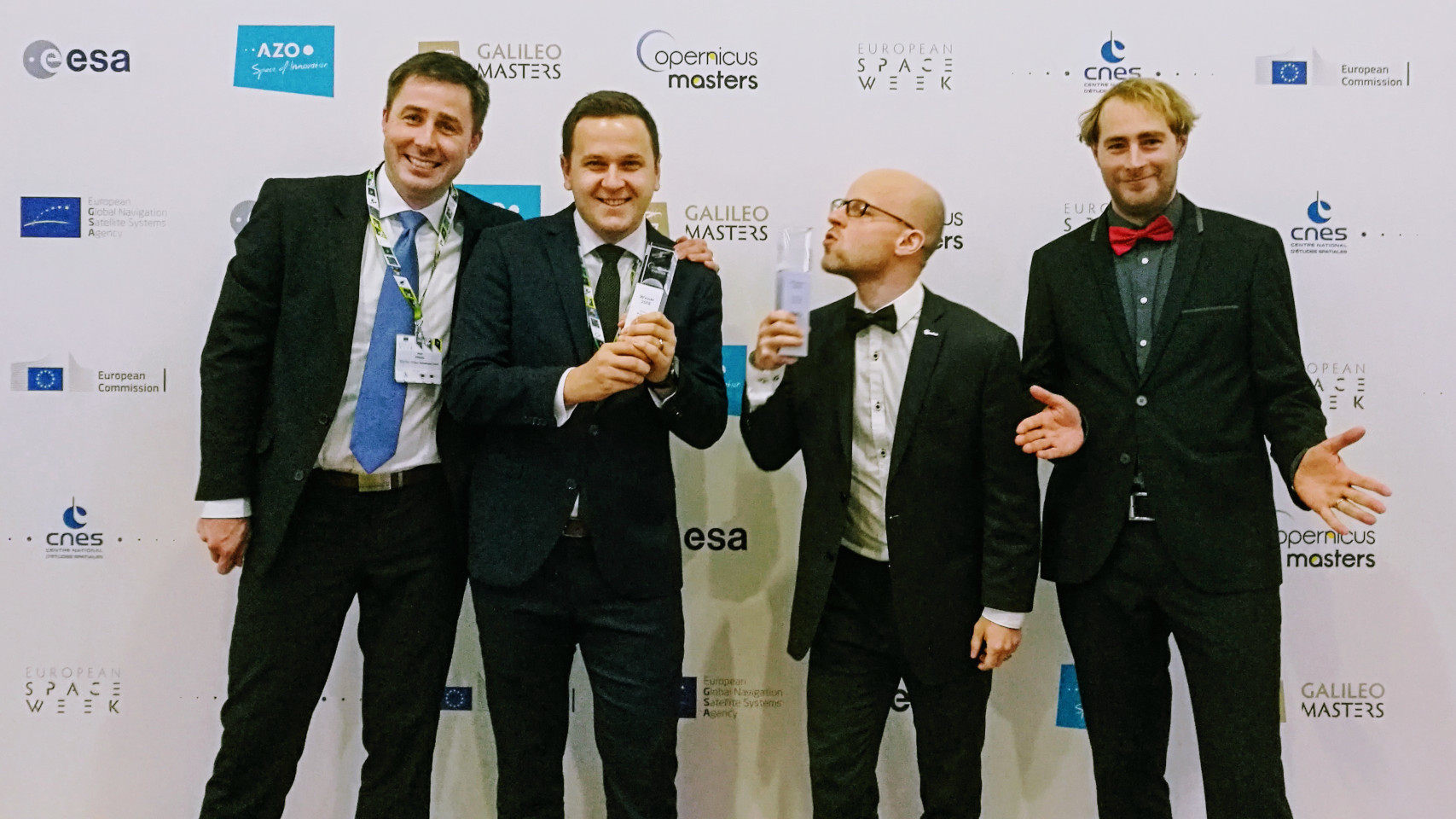 This year, MapTiler wins the Copernicus Masters Airbus Multi-Data Challenge with a product competing with Google Maps with Maps API powered by Copernicus open data, providing ads-free personalized maps which are protecting the privacy of users and having the ability to run offline.
What is MapTiler in 30 seconds
Open data from ESA's Sentinel-2 satellites 
The data for MapTiler satellite layer is provided by a couple of ESA's satellites, Sentinel 2, which are monitoring Earth from an altitude of 790 km. Both of them were constructed by Airbus DS and launched in 2015 and 2017 respectively. Since then, they provide data in 13 spectral channels under the open data license. Every place on Earth is visited by them once in 5 days under the same viewing angles.
MapTiler utilizes data from RGB channels from Copernicus Sentinel-2 and combines them using our software with open data aerial imagery from local governments or other providers to create a seamless color-balanced satellite map with labels. One of them is Airbus which gives MapTiler as the winner of Airbus Multi-Data Challenge 2018 category data for creating global high-res satellite map.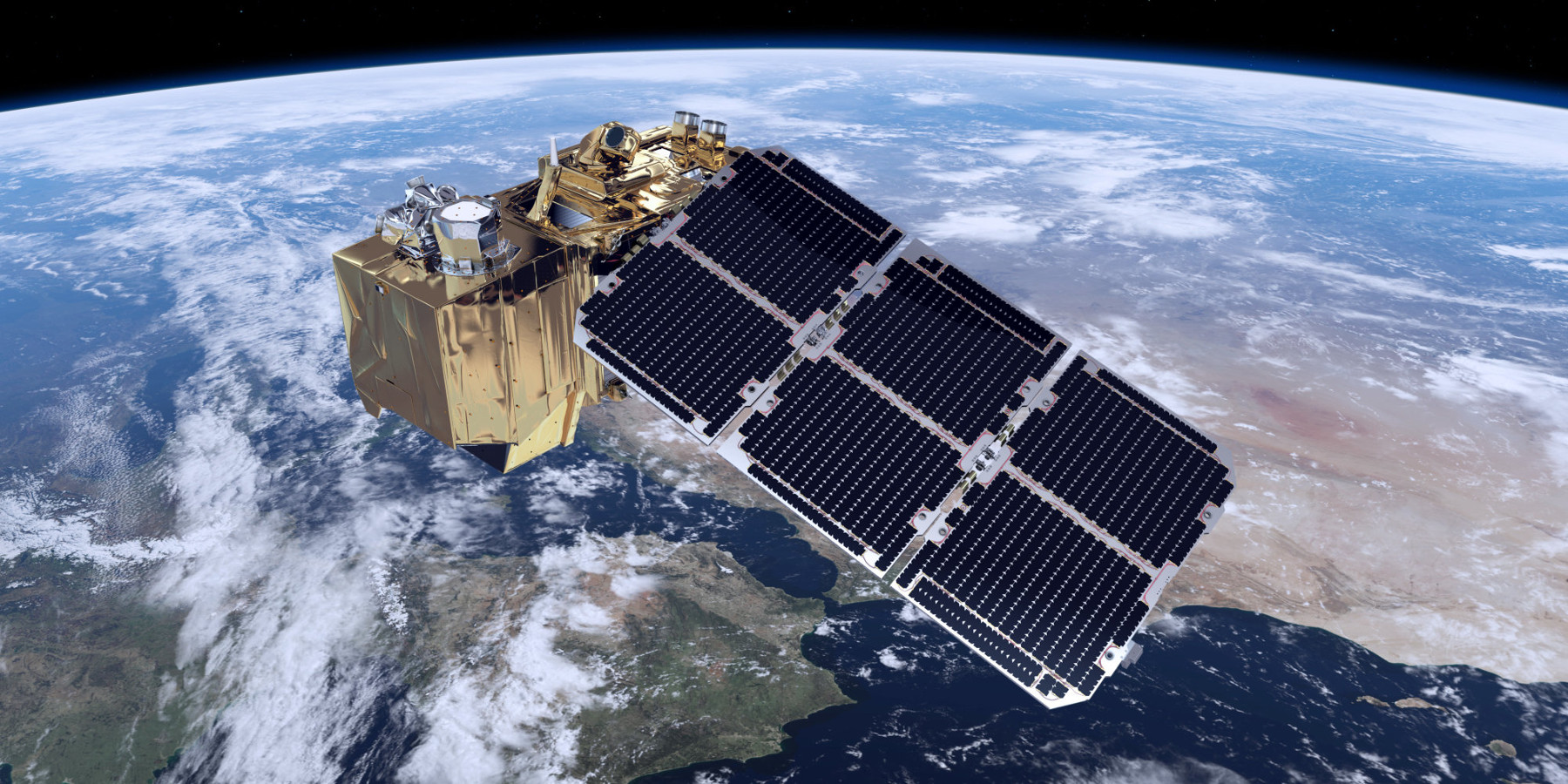 Sentinel-2 satellite ©ESA
What can you do with a free MapTiler account?
MapTiler provides street and satellite maps with worldwide coverage which can be easily customized and integrated with websites and mobile apps. We offer the map service from global infrastructure or data and software package for on-premise deployment. Moreover, we develop and supply software for data processing.
Start at MapTiler.com with a free account.