Two new map styles, Pastel and Topographique, are available on MapTiler Cloud! Each has a unique use case and is ready for customization. 
Pastel
Pastel was created to provide a discreet basemap, on which one can easily overlay other datasets. It is based on a limited number of layers and a rather pale color palette, so the map stays simple yet deliciously ornamental and informative.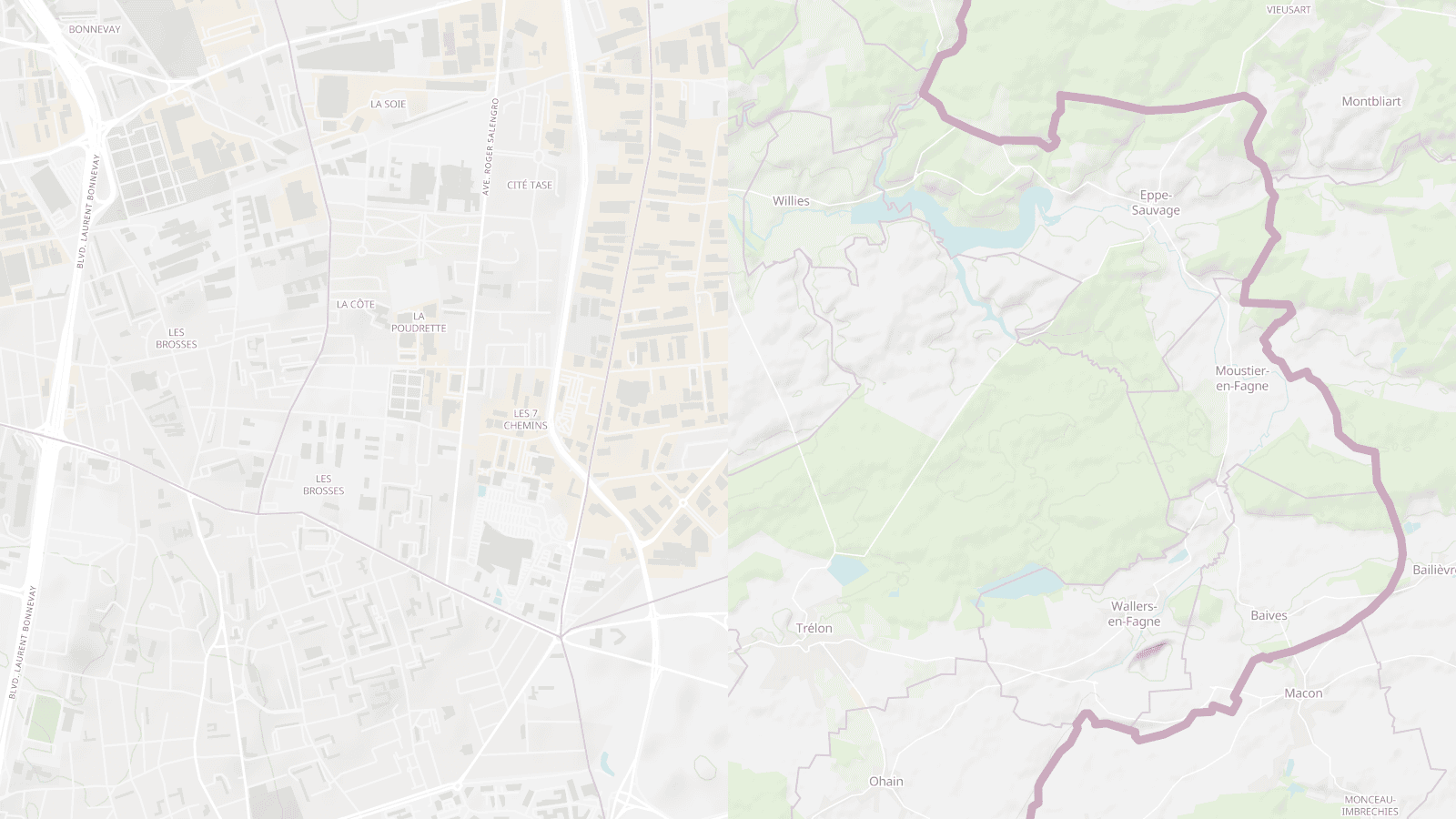 The light atmosphere was accomplished by a grayish background and a water layer tinted with a soften baby blue. Landcover appears in variations of green whereas selected landuse areas are shown in beige (industrial), pale pink (hospital) or uranian blue (schools). Most of the road network lines are white and the administrative boundary lines are highlighted in purple.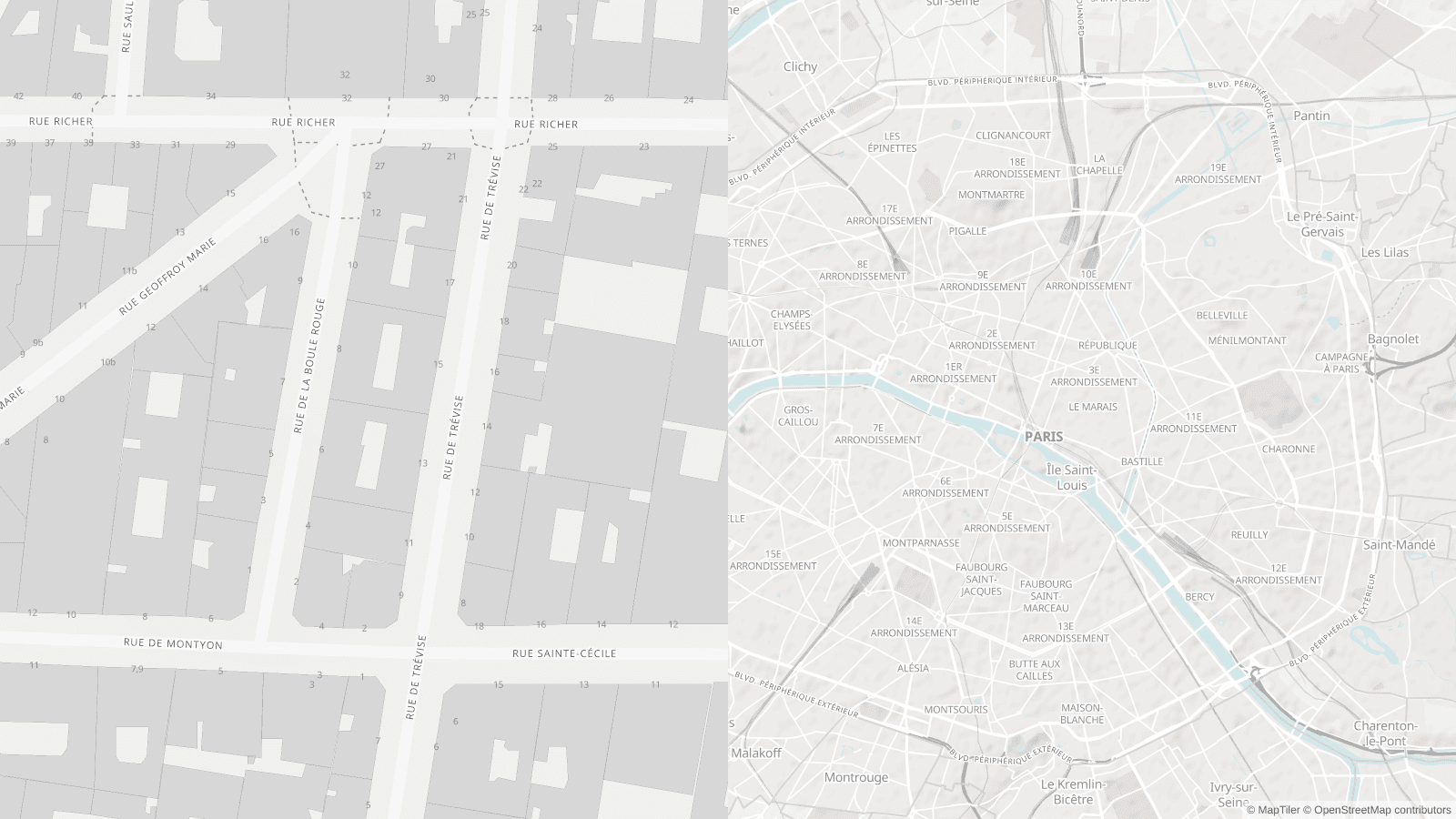 Only places and streets are labeled, using a mix of upper and lower cases, which you can easily hide for an even purer map background. You may also notice the house numbers showing up at higher zoom levels.
Topographique
Topographique is derived from our default Topo map style. It was designed with a focus on natural elements, using a palette of bright and distinct colors. Water and vegetation stand out with vivid blues and greens on top of a pure white background. The red and orange primary road network and dark grey buildings also attract attention, as well as many bolded labels.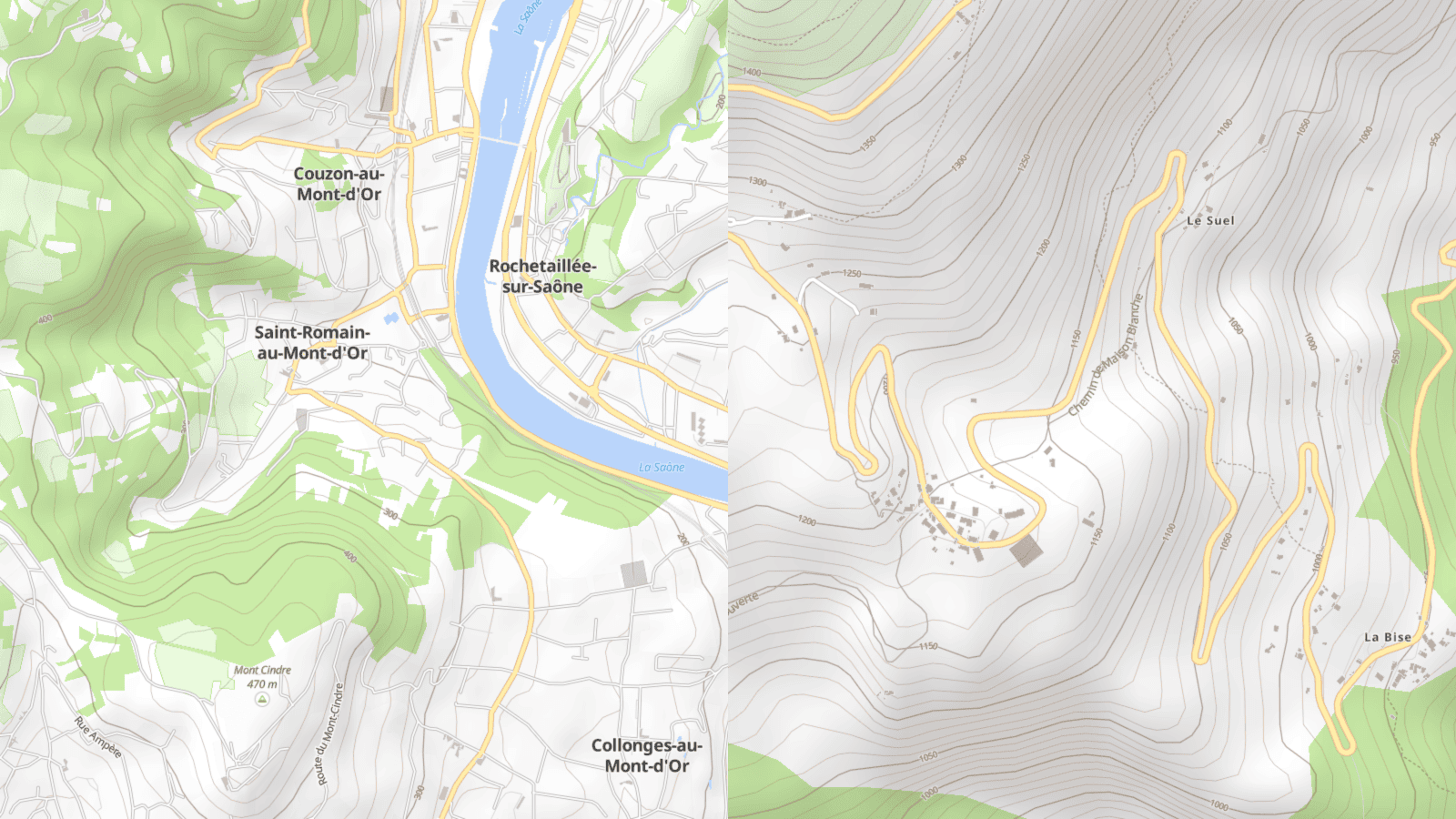 The terrain is described using our global hillshade layerset with the right amount of opacity, accentuated with labeled contours lines at higher zoom levels. Mountains peaks and main hills are also symbolized and labeled with elevation information.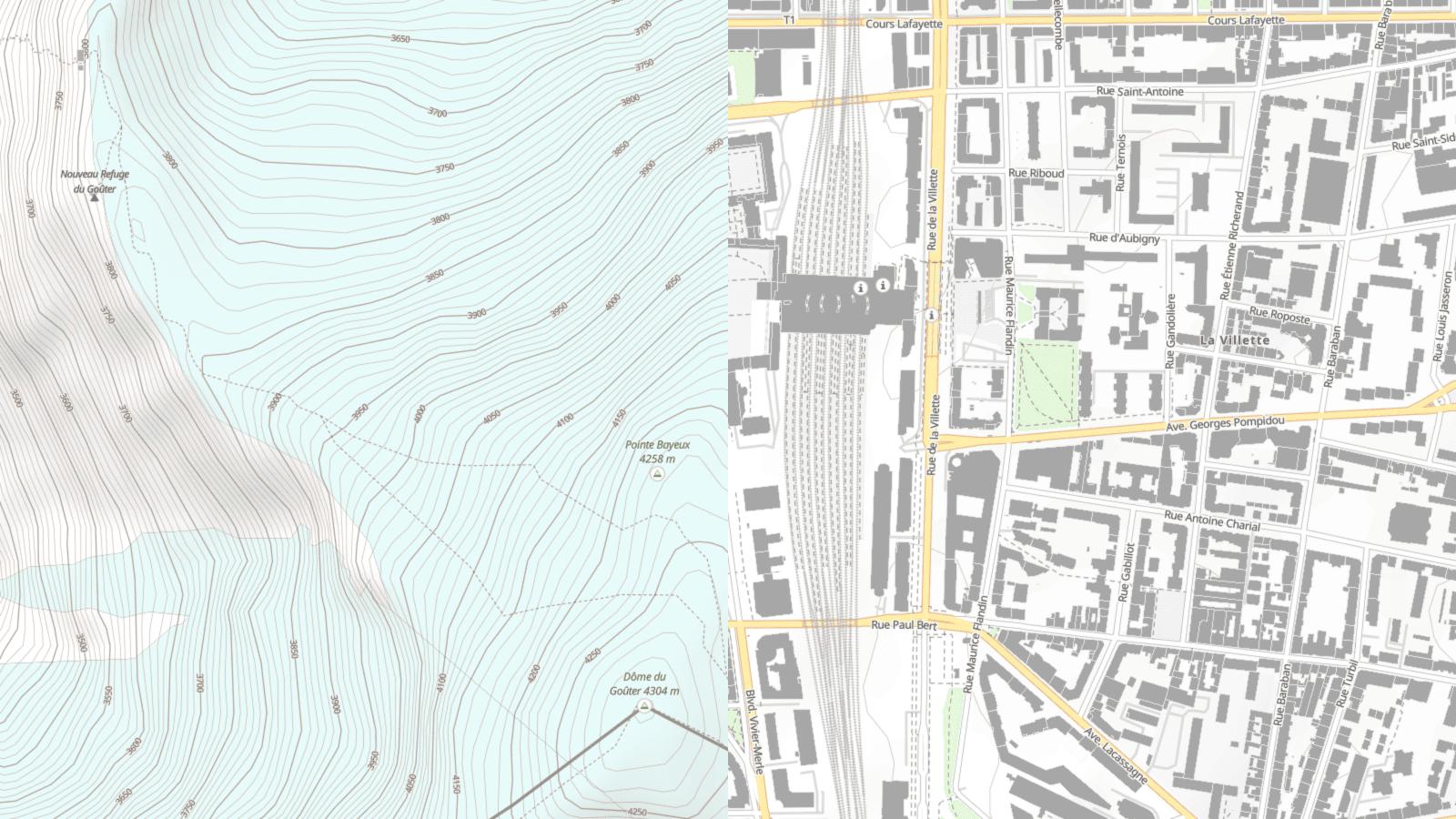 Selected POI types and their respective symbols are also shown on the map, including alpine huts, camping sites or information offices, but also airports and hospitals. More relevant map features will be added soon.
We hope you will enjoy building on top of these new styles and can't wait to see how you will use them. Happy mapping with MapTiler!