Are you developing an outdoor website or mobile app for explorers? MapTiler got you covered with its new Outdoor map.
Perfect maps for hiking and biking
Maps are a vital part of every bigger adventure in the wilderness - they provide you essential information about the landscape and terrain around you. They can guide you to the most beautiful places, but may also be crucial in the case of an emergency or bad weather.
Therefore MapTiler Outdoor highlights hiking trails over roads, natural phenomena over the cityscape, and points of interest like shelters, alpine huts, or springs over transportation infrastructure.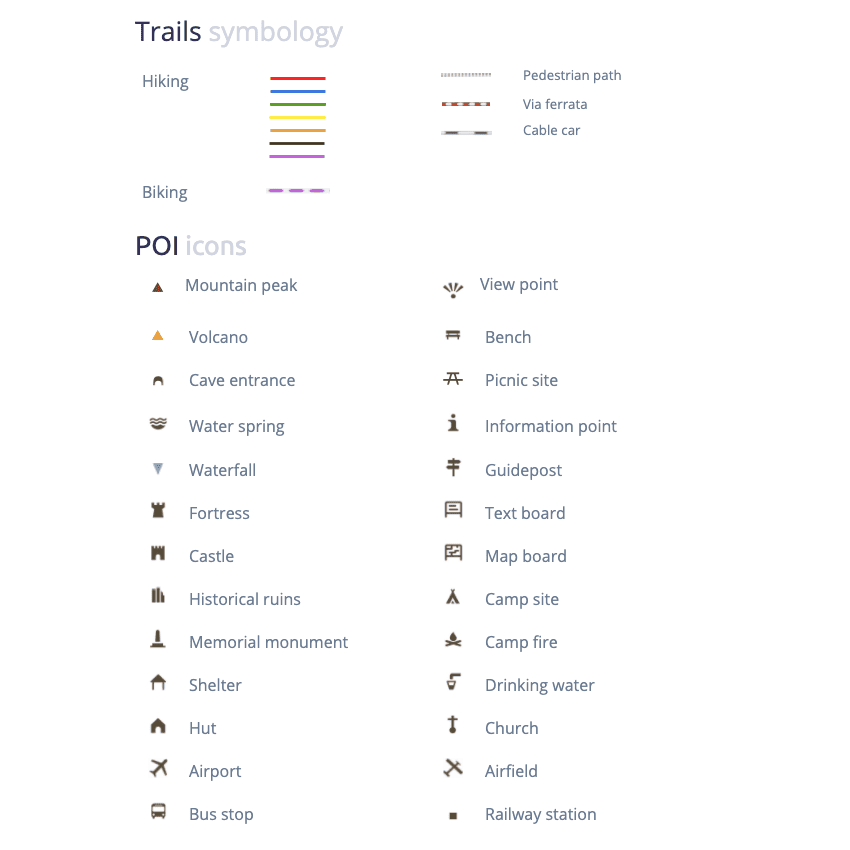 Map data are complemented by hillshade (derivated from the RGB-Terrain dataset) and contour lines to give an impression of the topography - it shows where you can expect flatlands, which valleys are too deep to cross, or which peak offers the best view if you climb on it.
The Customize tool has a switch that allows you to switch between hiking and biking map elements or show both at the same time.
Data are taken from the OpenStreetMap database which people can complement if they see a missing feature in their area of interest. The complete list of supported features can be found in our documentation.
From a round trip near your town to long-distance trails in Nepal
The most visible features of our Outdoor map are the hike and bike trails. To give people traveling throughout entire countries an opportunity to plan their travel, the long-distance trails appear on the map quite early. On zoom level 14, the local trails going through woods near cities start to appear.
In some countries, there is a color schema for classifying hiking trails. MapTiler Outdoor respects the color schema you can see on the ground and starting on zoom level 14, it paints the trails with the same color as you can see on the stones or trees in nature.
MapTiler Outdoor has truly global coverage and you can find famous tracks from all over the world, e.g. trails around Annapurna in Nepal, Continental Divide Trail and Appalachian Trail in the United States, Pennine Way in the United Kingdom, The Basho Wayfarer in Japan, or the Saint James trail to the Spanish pilgrimage site Santiago de Compostela.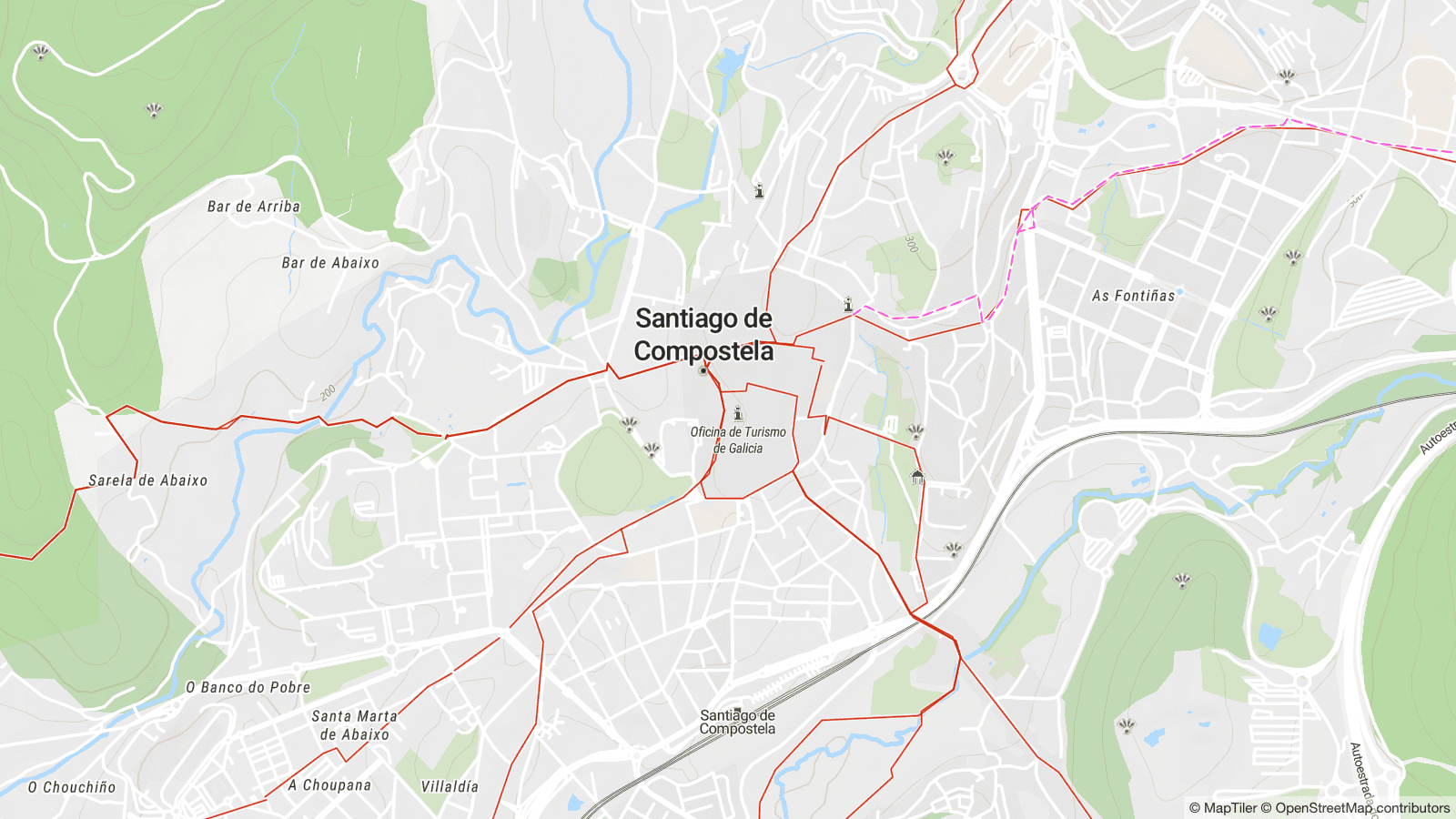 On the web and in mobile devices, even offline
MapTiler Outdoor runs in all standard JavaScript viewers (Leaflet, OpenLayers, MapTiler SDK) and on Android and iOS via MapLibre Mobile SDK.
The map is available via a reliable global Maps API. If you need an offline solution - so that you won't go off-track just because your cell phone cuts out, contact us.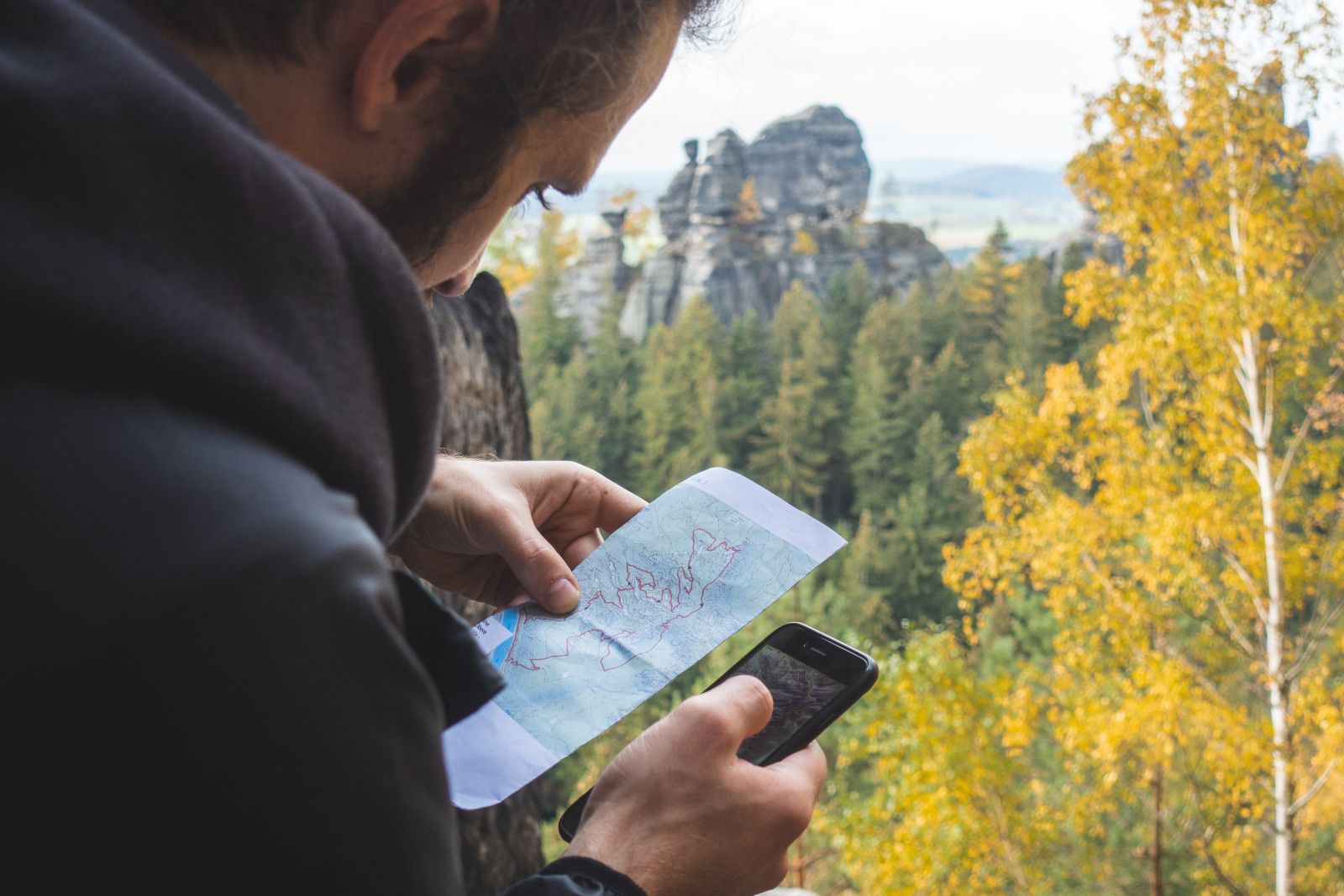 To start building your own outdoor app or web portal, follow the links: