UPDATE: We have created a completely new map customization tool for you since this post was written! Read all about it here: Design amazing maps with our new style editor
Choose the right basemap for your website or app in a few simple clicks with our new Map Wizard. Change the language, color scheme, or font in a few more with the redsigned Customize 2.0 interface. Getting the right map for your needs is so much quicker and easier!
Make your map in 5 simple steps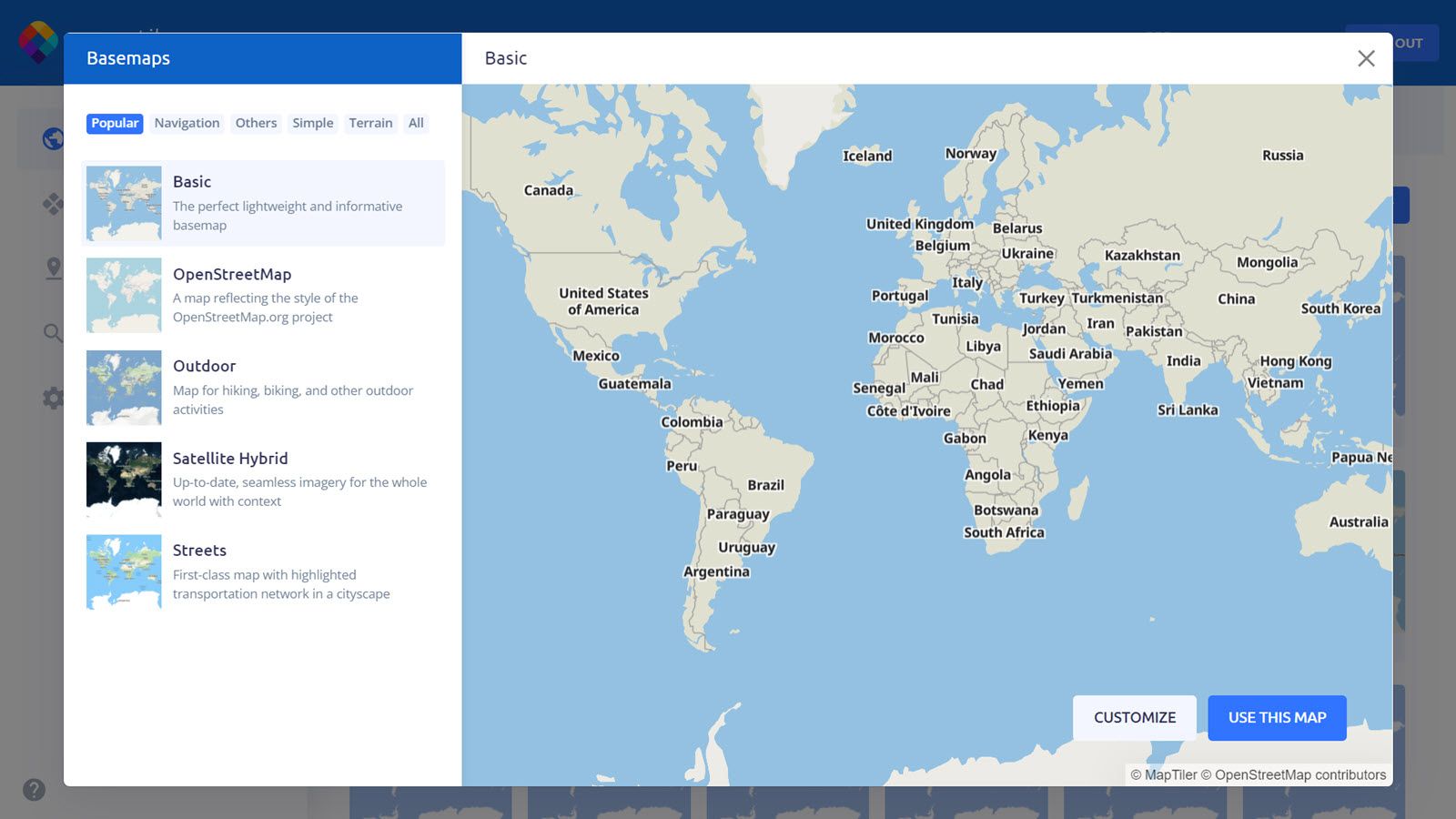 Log in to your MapTiler Cloud Account and click the NEW MAP button
Use the map type headings like Navigation and Terrain to see what is available for your use case.
Zoom and pan the preview to check if the map meets your needs.
Use the map straightaway or click CUSTOMIZE to tweak the design
Save your changes and start using your maps in your website or apps
Choosing the best webmap
Choosing the right map for your app or website is now really easy using the wizard. Just click on the NEW MAP button from your Cloud account and use the menu on the left to help you choose. The preview screen updates to show your current selection so you can see what the maps look like zoomed in or out.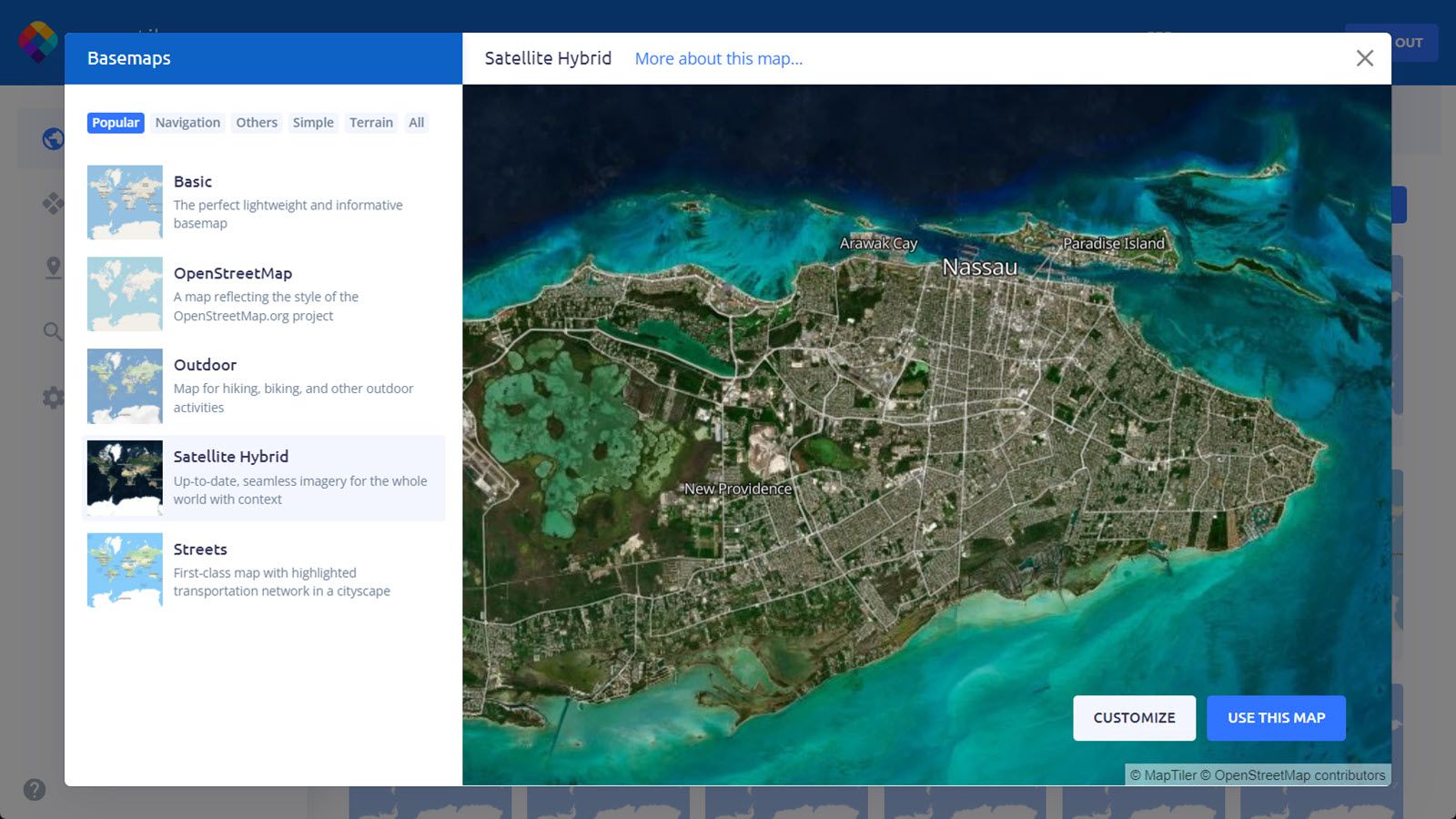 The lists are categorized to give you ideas on which are best for navigation apps, those that show the terrain for outdoor activities, and those that are simple and good for combining with your own data.
Quick customized maps
Changing the color scheme, language, fonts, and even disputed borders can now all be done with a few clicks!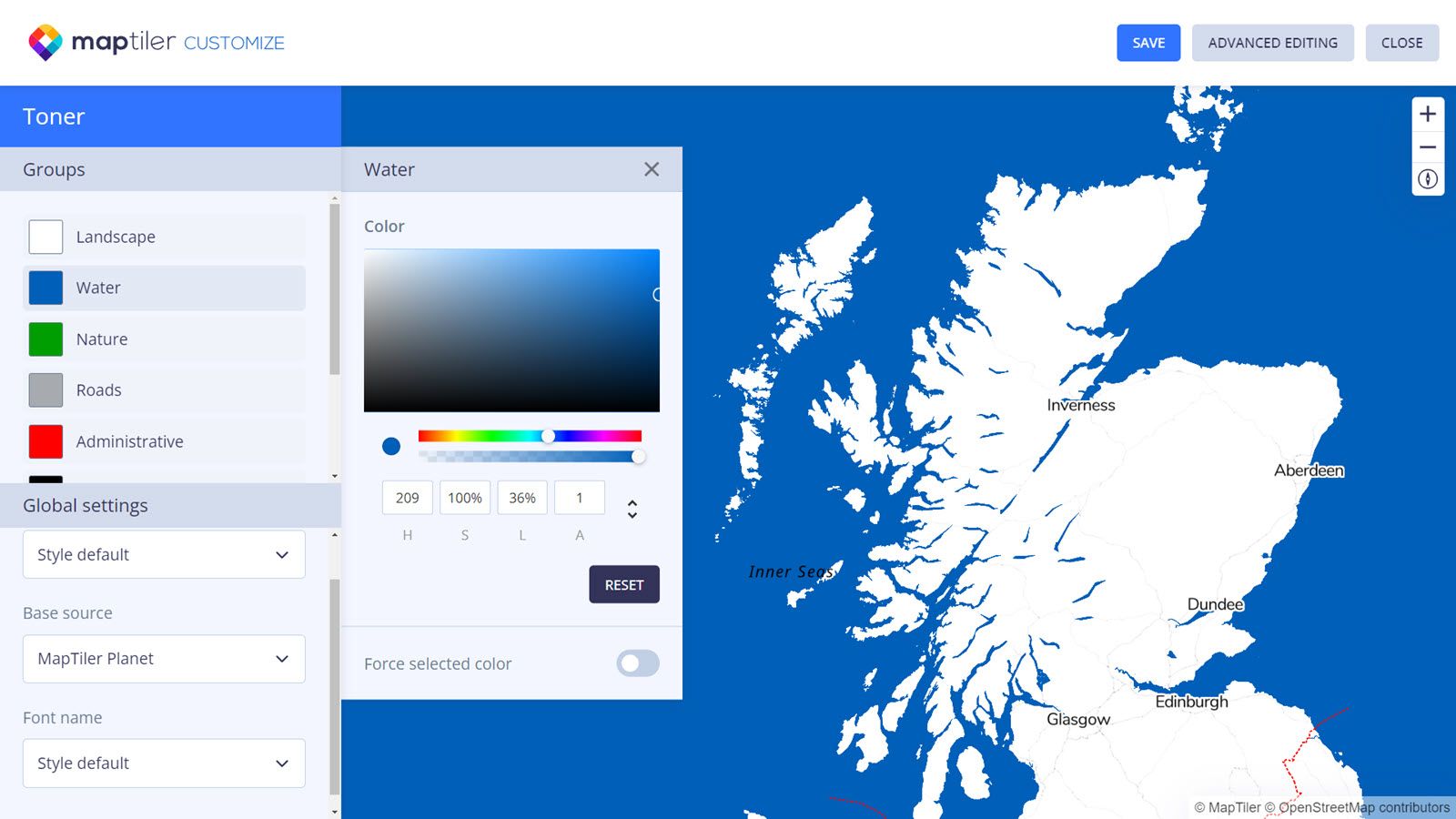 Once you have decided on the best map to use in the wizard there are often a few more customizations that you want to make. You can quickly change the colors to match a brand or to highlight a particular feature using the color picker. There are other global settings to choose the language, the font, and the underlying source data which also affects the level of detail you see.
For some styles, such as streets, you can even choose how to represent disputed boundaries.
With this level of control and easy-to-use interface, you can quickly create a bespoke map for your specific needs. 
Help us improve
We are always looking for ways to make our software and services easier to use and better suited to meet your needs. These latest changes respond to feedback and our desire to give you the best possible service. We hope you like the changes; please let us know how else we can improve our products for you: www.maptiler.com/cloud/ideas/