We are really glad to see that MapTiler maps are being used heavily everywhere! But this sometimes means that the request package included in your MapTiler Cloud plan is exceeded and you are charged for all the extra requests consumed by your application.
Do you want to be in control of your monthly spending and don't need to be surprised at the end of each month by looking at the bill? We have a solution for you! Read more to see how easily protect your maps API keys by restricting them to selected domains and set the monthly spending limit.
Restrict your API keys
By using MapTiler Cloud maps in a public application your API keys are exposed. The key can be misused by a third-party, which will lead to an increased number of requests on your account and possible higher charges. To protect your Cloud maps API keys against such misuse, please follow these steps:
Go to the Keys page in the MapTiler Cloud account administration.
From the list of keys, select a key you want to restrict and click on Edit.
In the Allowed HTTP Origins field, type all the domains from which the requests will be processed. It is a whitelist and requests coming from other domains that are not specified in this field will not be processed and you will not be charged for them.
Click on the Update button.
If you restrict all your API keys, there will be a new key without the domain restriction created automatically. This is the standard procedure as there needs to be at least one key without domain restriction which is used to display map tiles within your MapTiler Cloud account administration. Don't worry, this key is not shared with anyone else and the number of requests generated by this key will always be close to nothing.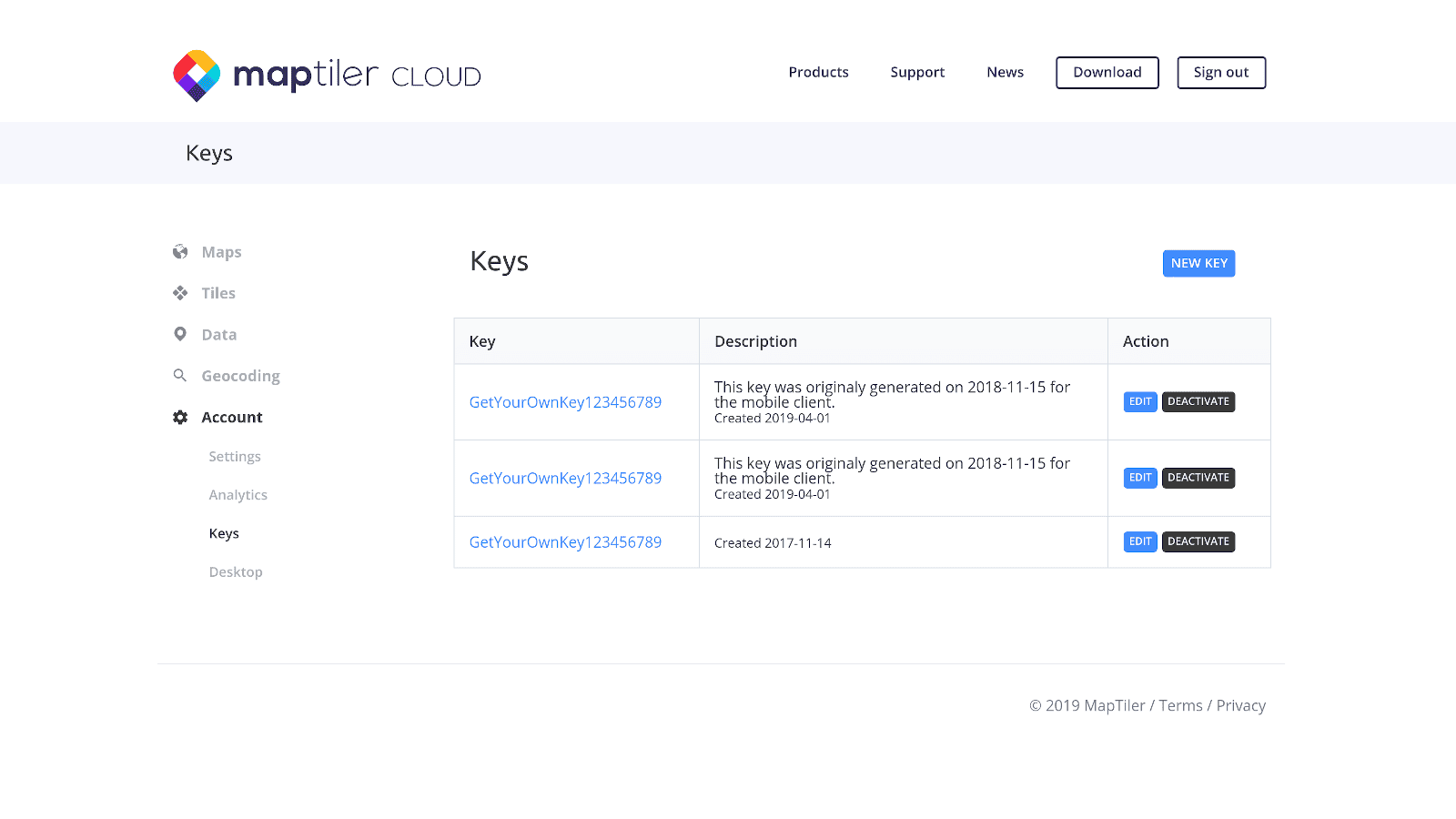 Manage your costs
All Flex and Unlimited plan subscribers can manage their cost of use by enabling the spending limit feature. Once your MapTiler Cloud account hits the cost limit of your choice, all your API keys will be automatically invalidated until the end of the current monthly period. This means that MapTiler will never charge you more than you want, e.g., if you set the limit to 0, you will be billed only for the basic monthly fee.
To set the monthly spending limit for your MapTiler Cloud account, do the following:
Go to the Billing page in the MapTiler Cloud account administration.
Click on the Settings tab.
Click on the Set monthly spending limit button.
Type in the What is your spending limit? field the value of your choice in the USD currency and tick the Enabled button.
Click on the Change button.
After your MapTiler Cloud account exceeds the 80% of the set monthly spending limit you'll receive an email notification. If 100% of the limit is reached, all your API keys are temporarily invalidated so that you don't pay more than you want for the current monthly period.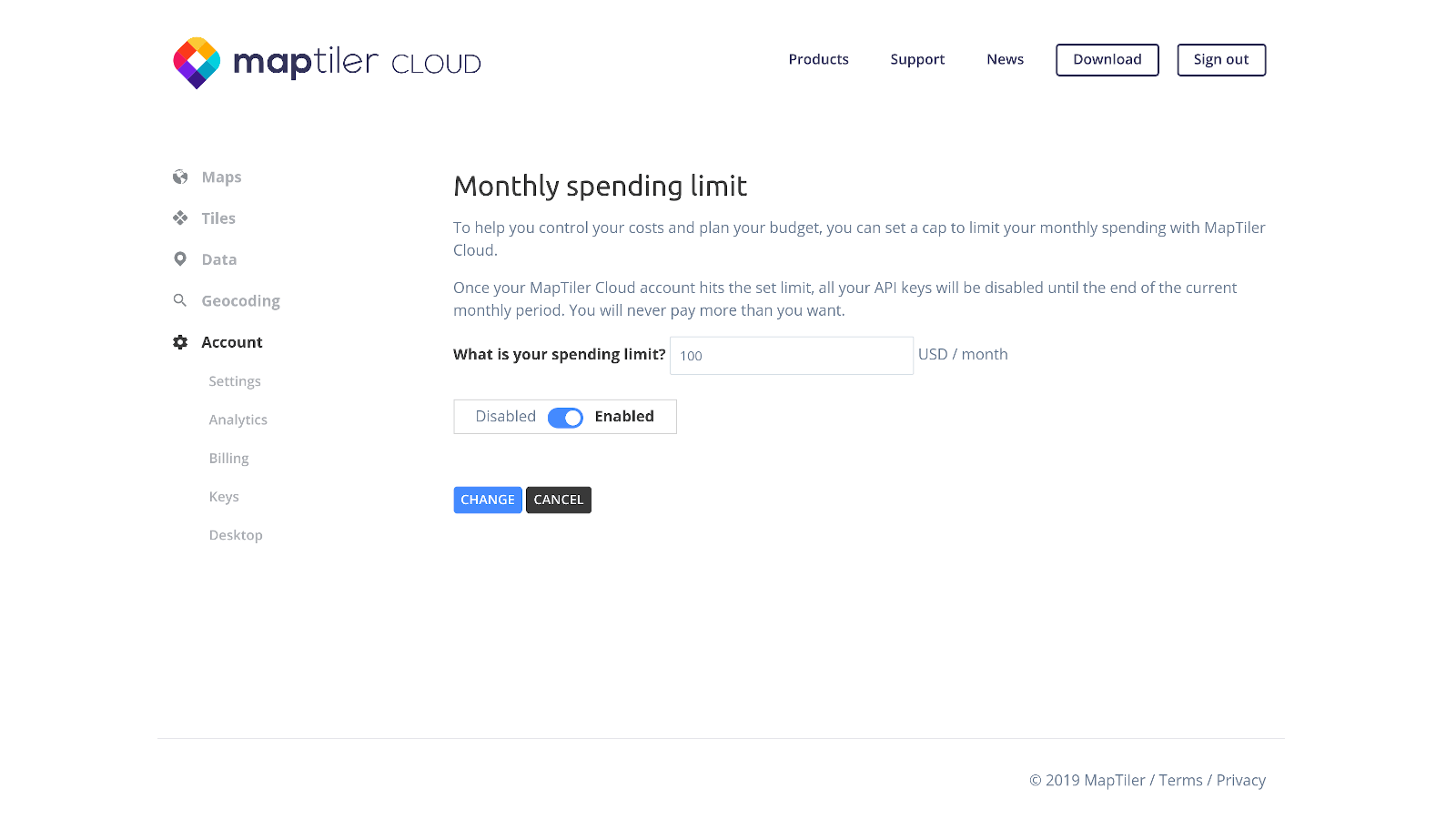 Get a volume discount
Do you often make more than 5 million map requests per month? For larger volumes of requests, we can also offer you a Custom prepaid plan with a volume discount. Contact us at sales@maptiler.com to get a price quote.