Customize your map in MapTiler Cloud
Published May 31, 2018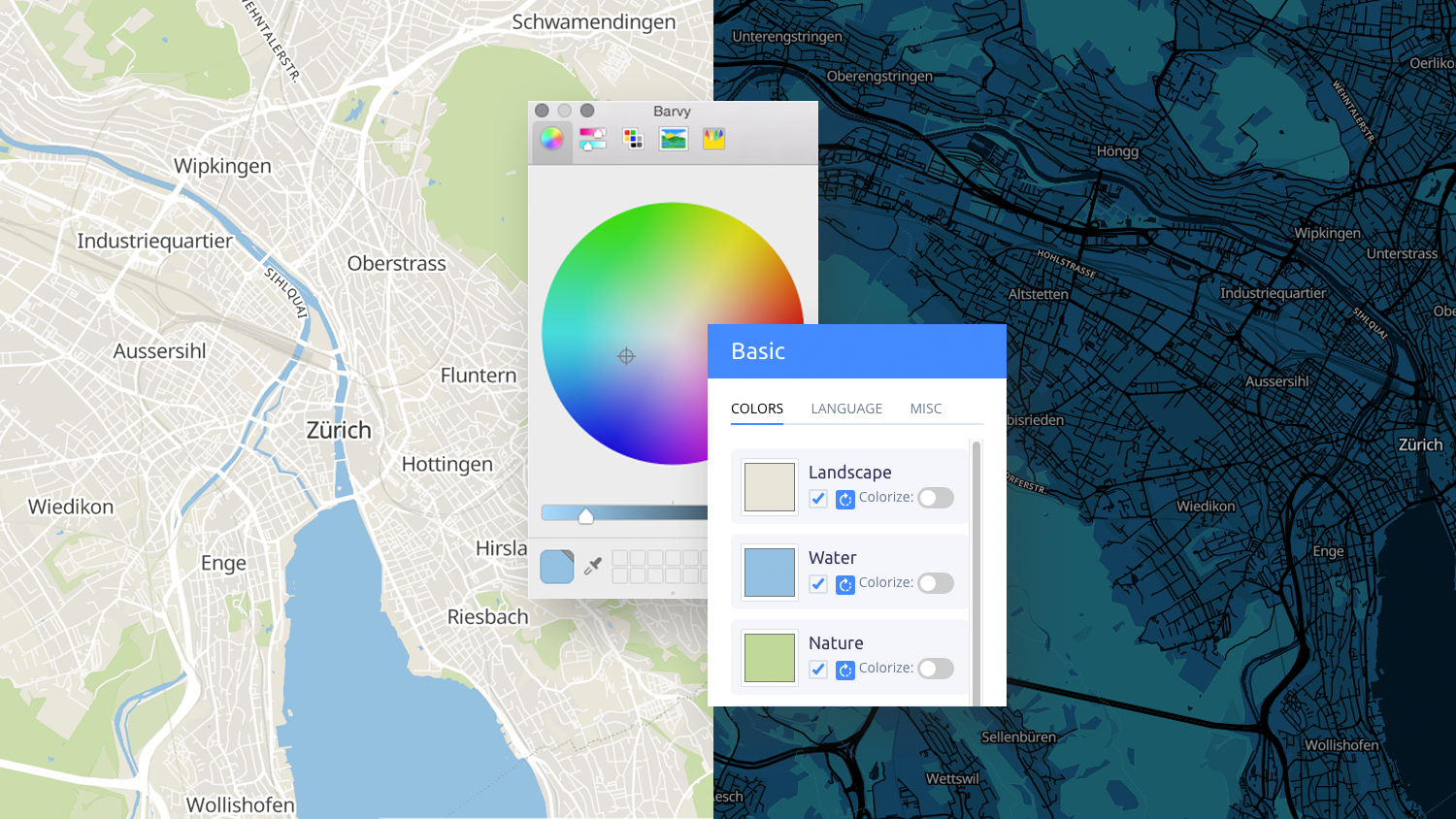 UPDATE: We have created a completely new map customization tool for you since this post was written! Read all about it here: Design amazing maps with our new style editor
Since the launch, MapTiler Cloud featured seven beautiful base maps for various occasions like background map for presenting own data, car navigation or outdoor activities. But for those who want a specific design to match the company's brand, we prepared a simple, but powerful tool to design own map style, which is available to all users now.
Entirely different map design in a few mouse clicks
Creating brand new map design is a simple task with Customize tool: you pick about six colors and all map elements will change accordingly.
The customize tool is available if you create a free account, sign in and click on any map. The Customize a copy button will bring you directly to the tool, where you can see group of layers and color which currently presents this group. By clicking on the color palette, you will get a color selection dialog, where you can define a new color for a selected group. The color selection tool capabilities are operating system dependent and range from a simple window with color selection and its representation in hex format to the complex tools with color-picking options. You can also turn off the layer completely.
Experimenting is a safe activity, the basic styles stay untouched and available in the administration. Each change can be easily reverted with a reset button.
Languages, fonts and 3D buildings
From the Customize tool menu, you can access the Language and Mics tab. There are currently more than 50 languages supported with an option to include alternative names for non-latin alphabets. The language selection is also possible for raster tiles. Mics tab offers font selection and a button for switching off 3D buildings.
All changes based on our basic maps done using Customize tool will stay compatible with future versions of software used on our hosting and data, which are updated weekly. 
Built from scratch
Advanced users have also other options how to change the map appearance. Hidden under three dots behind the map in the administration, there is an option to Edit style and Import style, as well as an option to Export style.
Edit style offers robust map design editor, which gives an option to work on every small map detail. Apart from changing colors, you can also add or remove map elements like buildings, selected landcover or specific POIs.
MapTiler Cloud also offers importing styles done in an external tool or text editor. Currently, there is a built-in support for GL JSON styling language. 
All customization methods are available in MapTiler Cloud, which you can start using with a free account.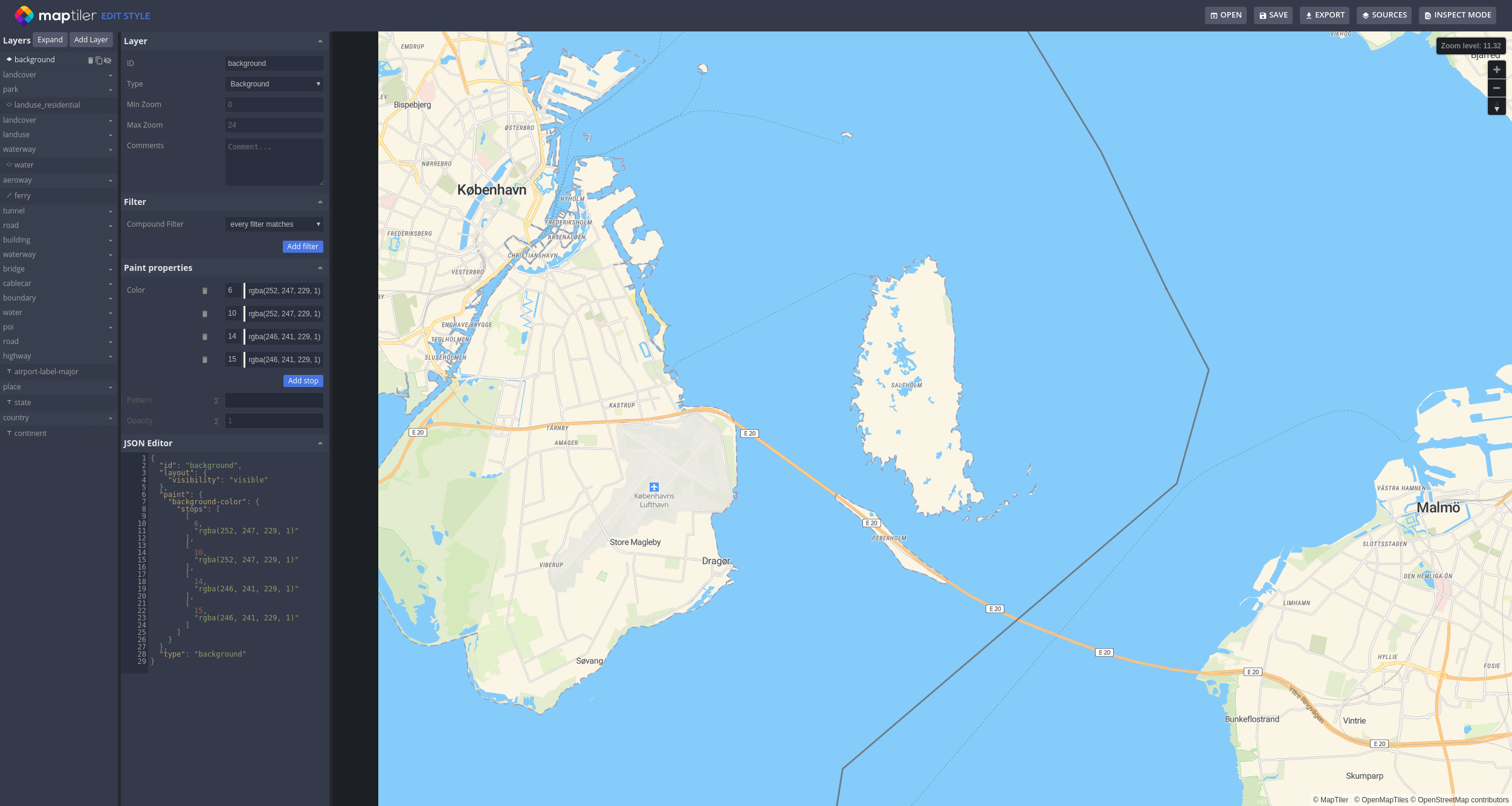 With Edit tool, you can either customize a map visually or by writing source code