The new QGIS 3.14 version adds support for the native loading of vector tiles. The easiest way to load them is via the recently released plugin. 
New plugin with vector tiles maps
One of the most important new features in QGIS 3.14 is the built-in support for vector tiles. The MapTiler plugin allows anybody to easily load map data of the entire planet, with details down to the street level.The plugin automatically loads maps from MapTiler Cloud in vector or raster tiles, but can also open maps from any other URL.
Print vector maps in high-resolution
For the very first time, high-quality maps of the entire world can be printed in QGIS so easily. You don't need to care about DPI settings, because vector tiles behave as any other vector-based technology and scale infinitely with the same resolution.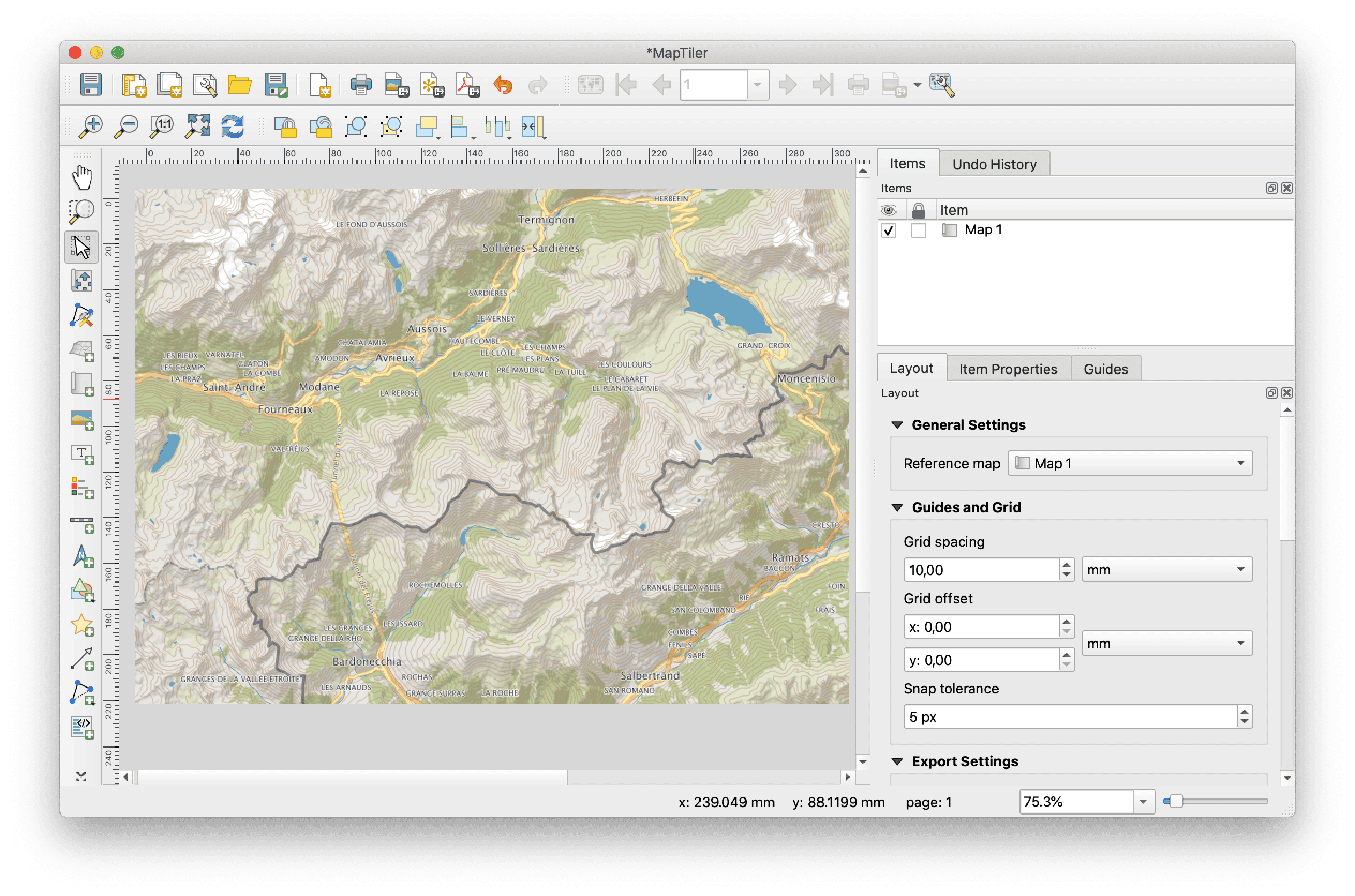 If you don't have a large format printer at hand, export your map into PDF and zoom in deeply to inspect the level of sharpness.
Styling the vector data
A ready-to-use list of beautiful map styles is available to QGIS users. Those who prefer customized maps can make their own map design in a few clicks using the Customize tool. Users can set their own colors, fonts, or choose the language of map labels.
For power users, there is the Edit tool, with advanced functionality to allow the addition of one's own data and the manipulation of layers.All map styles from the MapTiler Cloud, including user-customized ones, are translated to QGIS styling. This allows you to use the styling editor in QGIS and give your maps a final touch-up.
Anywhere on Earth, in high detail
The MapTiler plugin for QGIS allows users to load maps of the entire world (from the OpenStreetMap project), maps from official government data in the Netherlands (Kadaster maps via Cartiqo), the United Kingdom (Ordnance Survey Open Zoomstack) and Japan (GSI data), high-resolution aerial imagery, hillshading, contour line, and much more.
Geospatial data of any size can be uploaded to MapTiler Cloud and served to QGIS via MapTiler plugin.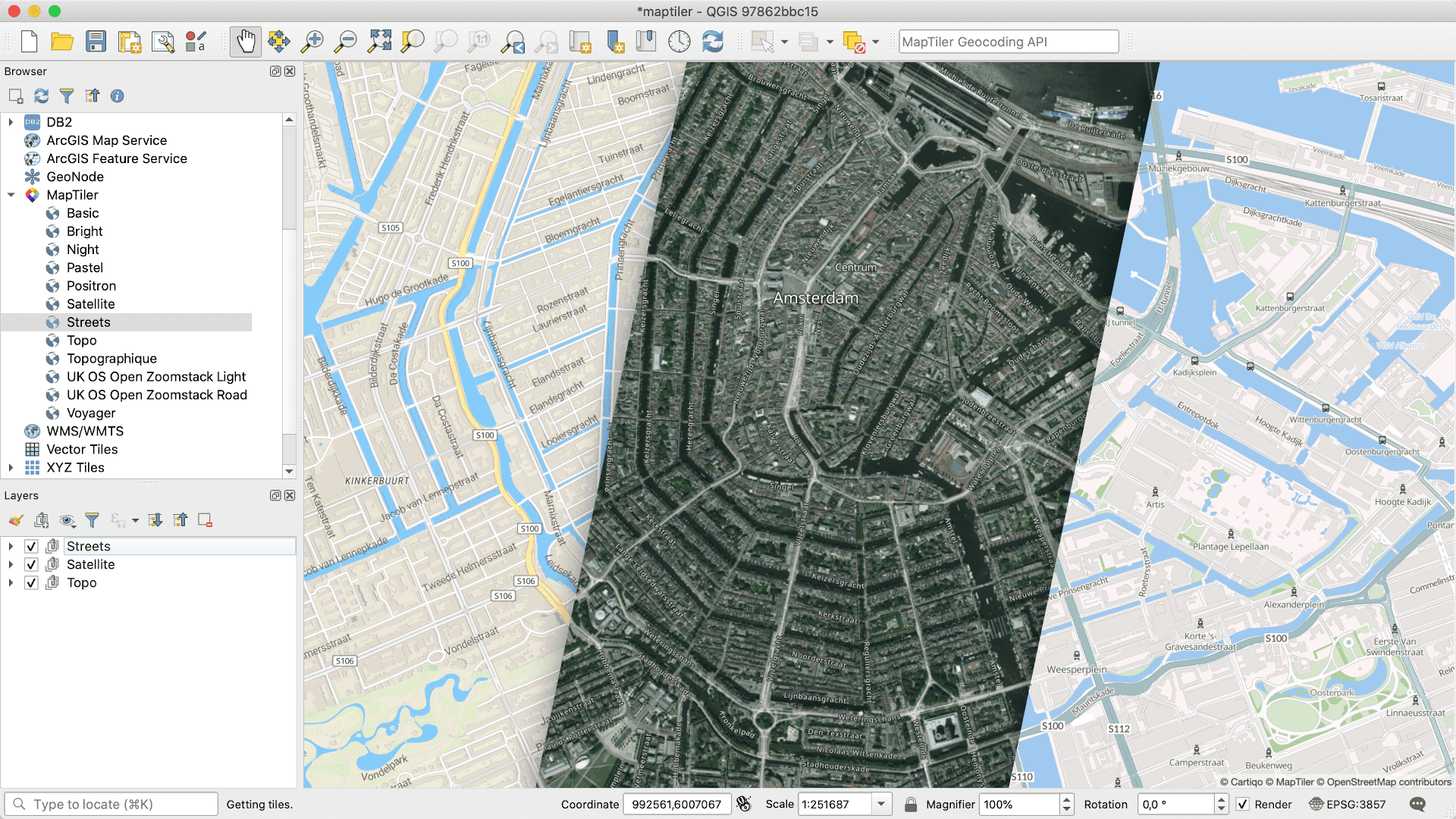 Maps appear quickly, thanks to the tiles technology for both raster and vector data. The high speed of delivery is also reached because maps are cached on more than 150 CDN servers on five continents.
The coordinate system of your choice 
A huge advantage of vector tiles compared to raster tiles is flexibility. Reprojecting to any coordinate system inside QGIS doesn't impact the visual appeal of the map tiles. All labels rotate accordingly, warped objects stay sharp, and much more!
You can reproject maps into any coordinate system: the default Mercator, French Lambert, Dutch RD-new, or global WGS84 to name a few.
Export rasters, vector images, or CAD files
All maps can be exported as images in GeoTIFF, PNG, or compressed JPEG, for use on the web or in raster graphics editors like Adobe Photoshop or GIMP.
For vector graphics editors like Adobe Illustrator or Inkscape, exports in SVG and PDF formats are available.
Exporting to CAD software like AutoCAD and others is possible via DWG and DXF formats.Before making exports, print, or republishing, please contact us.
Download the plugin for free
Learn more about the plugin or get it by searching maptiler in the plugin service in QGIS. 
Installing the plugin is straightforward:
Open QGIS 
Click on the menu Plugins → Manage and Install Plugins…
Search for maptiler
Click on the Install Plugin
Restart QGIS
Right-click on the MapTiler plugin → Account…
Follow the link after Get a FREE key
Now, just add the key and start loading maps. Enjoy :-)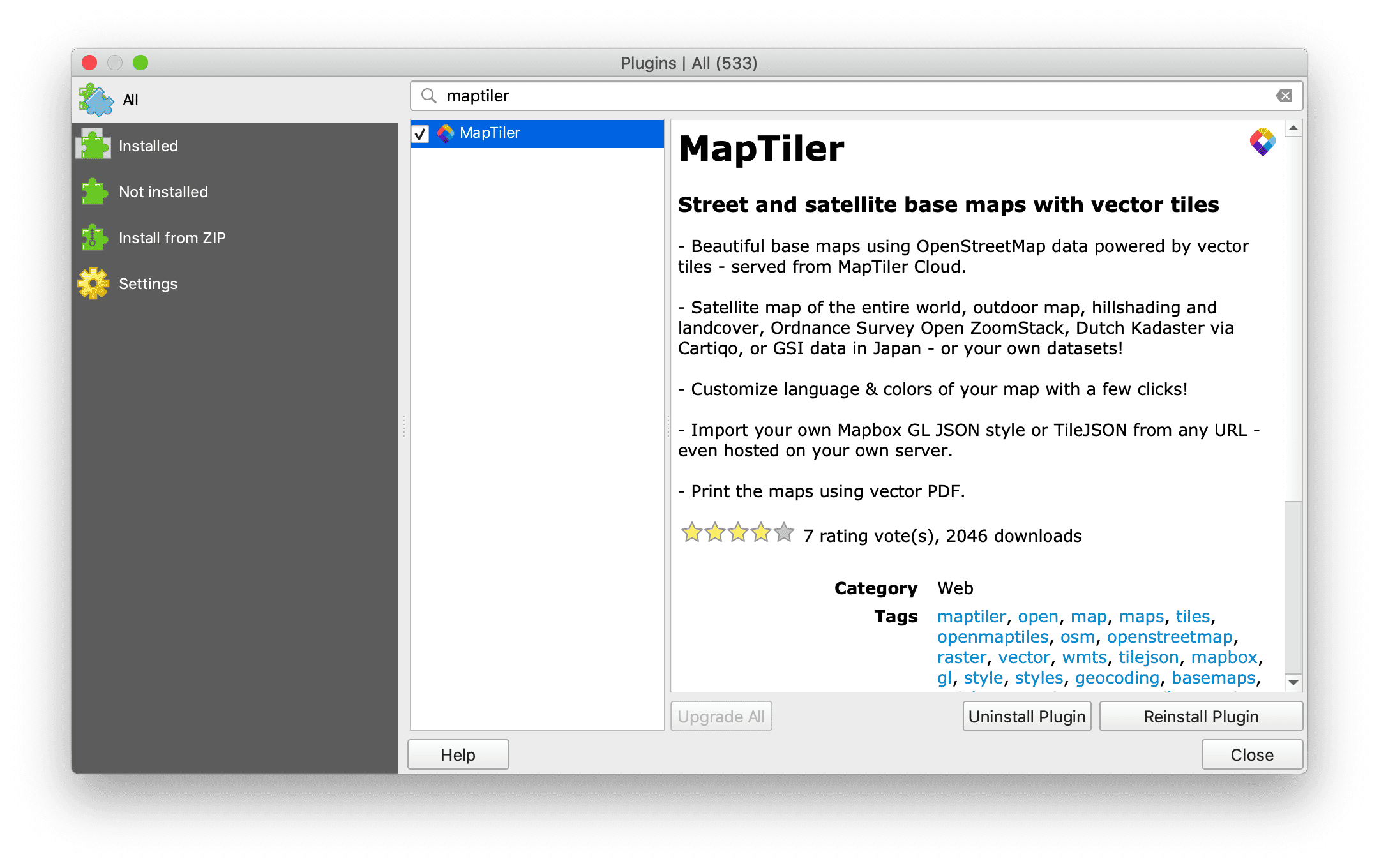 Big thanks to the open-source community!
The development is happening on GitHub. Feel free to report any issue or send a pull request, community feedback is welcomed!
We want to acknowledge people who made all this possible, namely Martin Dobias from Lutra Consulting, and Kanahiro Iguchi from MIERUNE. Thank you!