Dark mode maps for your website & apps
Dark versions are available for our core map styles.
Dark color variants for every usecase
Easily switch to dark mode in any of our core styles.
Create data visualizations with impact without having to design the map as well.
Night mode navigation helps you find your way in the dark.
Switch between Light & Dark
Combine dark with light or color variants to switch basemaps to suit the skin of your app.
Create maps that change to match your user's settings.
Switch the variant based on ambient light, taking a regular or light style to one that won't dazzle them.
Find out how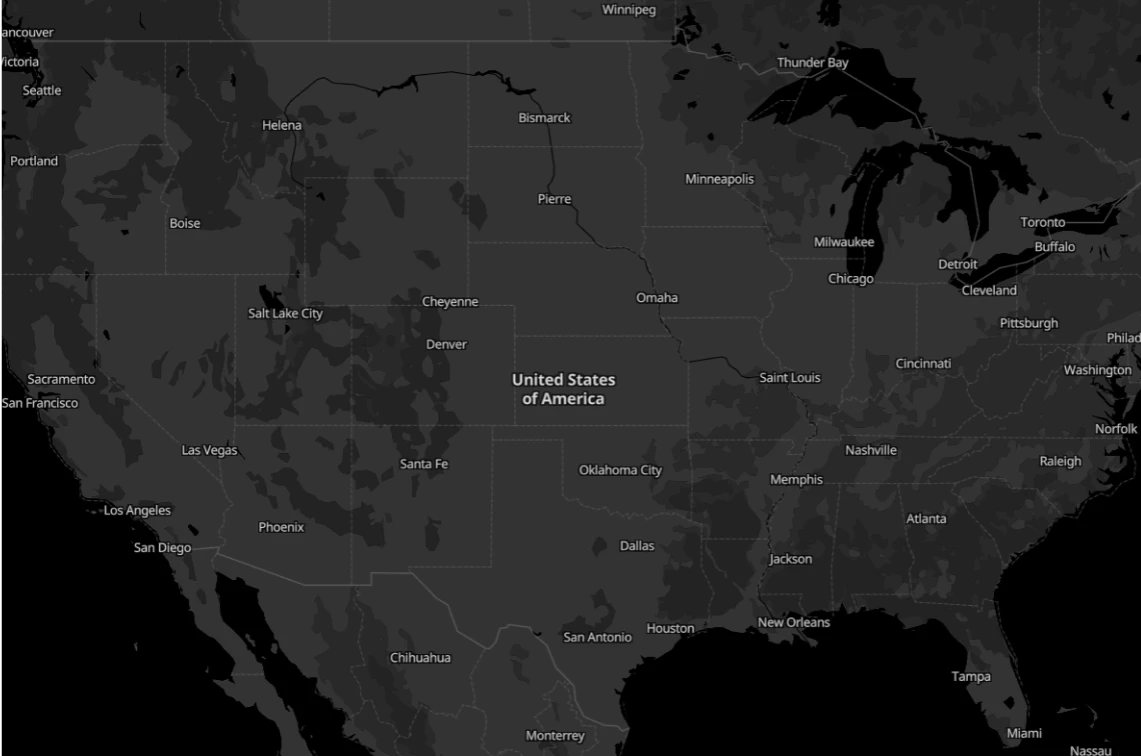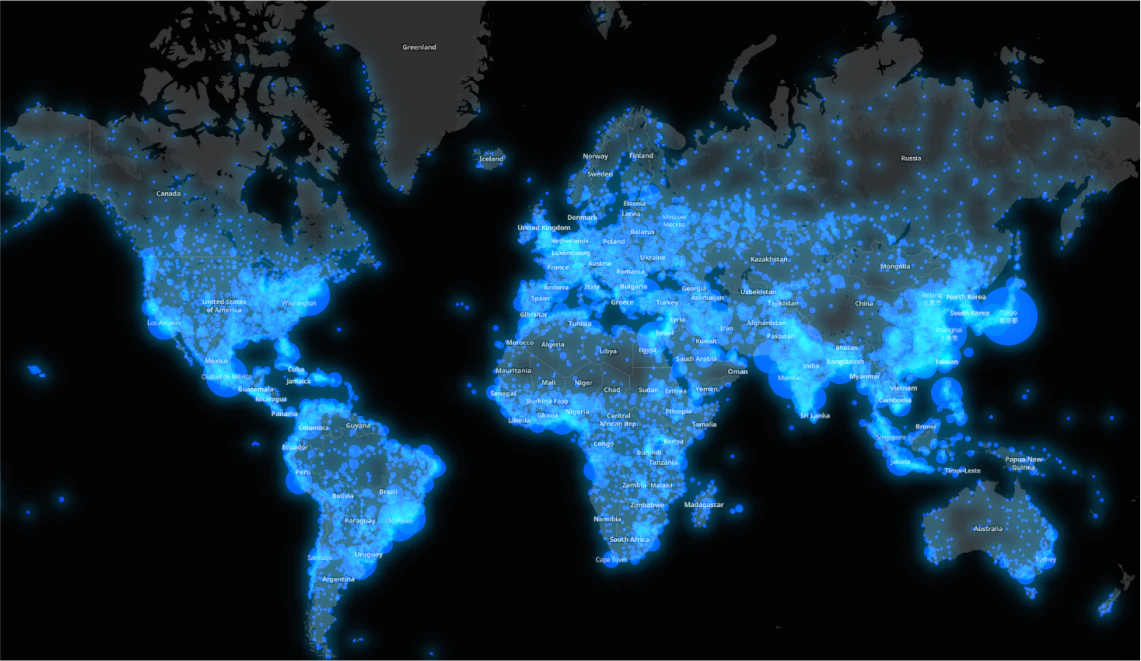 Data visualization with impact
Dark maps are the ideal foundation for:
business intelligence dashboards
data visualizations for publication
giving geographical context to your data
These maps are easy to use on the web, in data visualization software like Tableau and in GIS software such as ArcPro and QGIS.
How to visualize data on web maps
How to use basemaps in Qgis
Night-mode navigation
Navigate cities at night with the Streets Night or Dark presets, or find your way Outdoors in the dark without loosing your night vision.
Retain the same key features that aid navigation:
Detailed road or path networks
3D buildings or contours
Points of interest
Learn more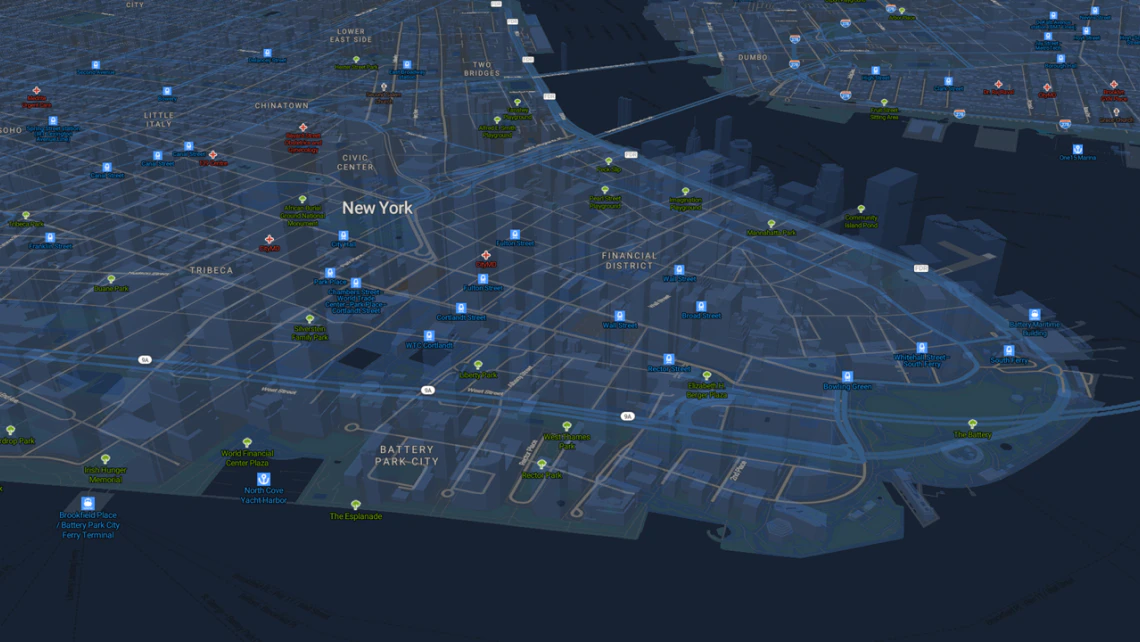 More dark themes available
Looking for a dark version of another Map Style? Dark or night themes are available for the following map styles, as well as many of our country specific maps:
3 easy steps to get dark maps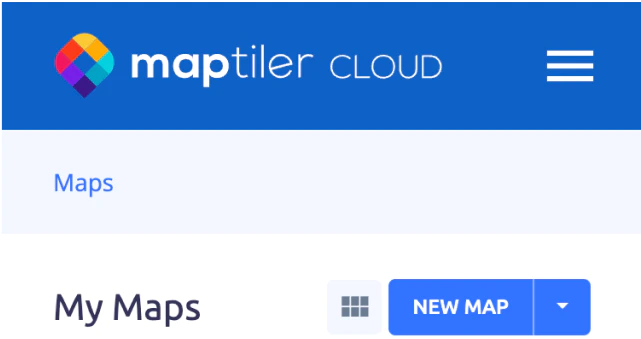 1
Login to Cloud and click
New Map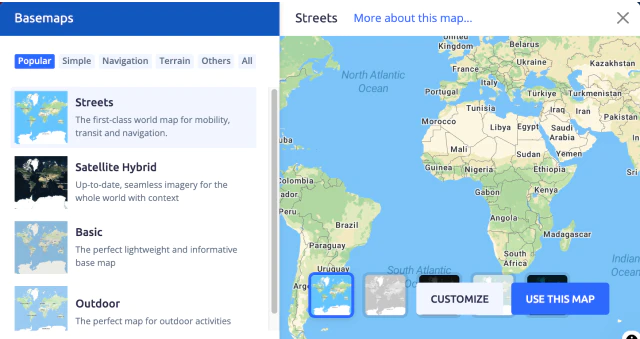 2
Select the best style for
your map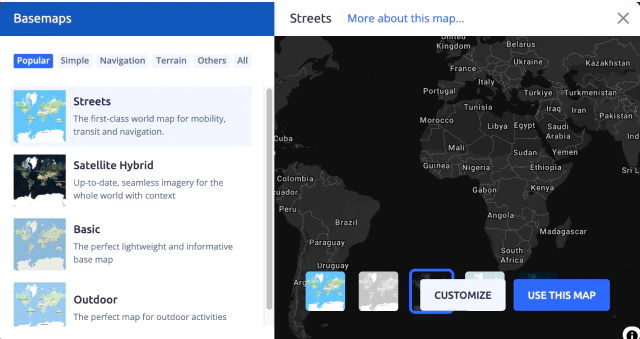 3
Choose the dark preset,
then customize or use it
Available as:
Raster tiles
Map services
WMTS for QGIS or ArcGIS
Static maps
Start using Dark DataViz via Maps API
https://api.maptiler.com/maps/dataviz-dark/?key=YOUR-API-KEY
Get Started Now