UK Government map data on MapTiler Cloud
Published Aug 07, 2019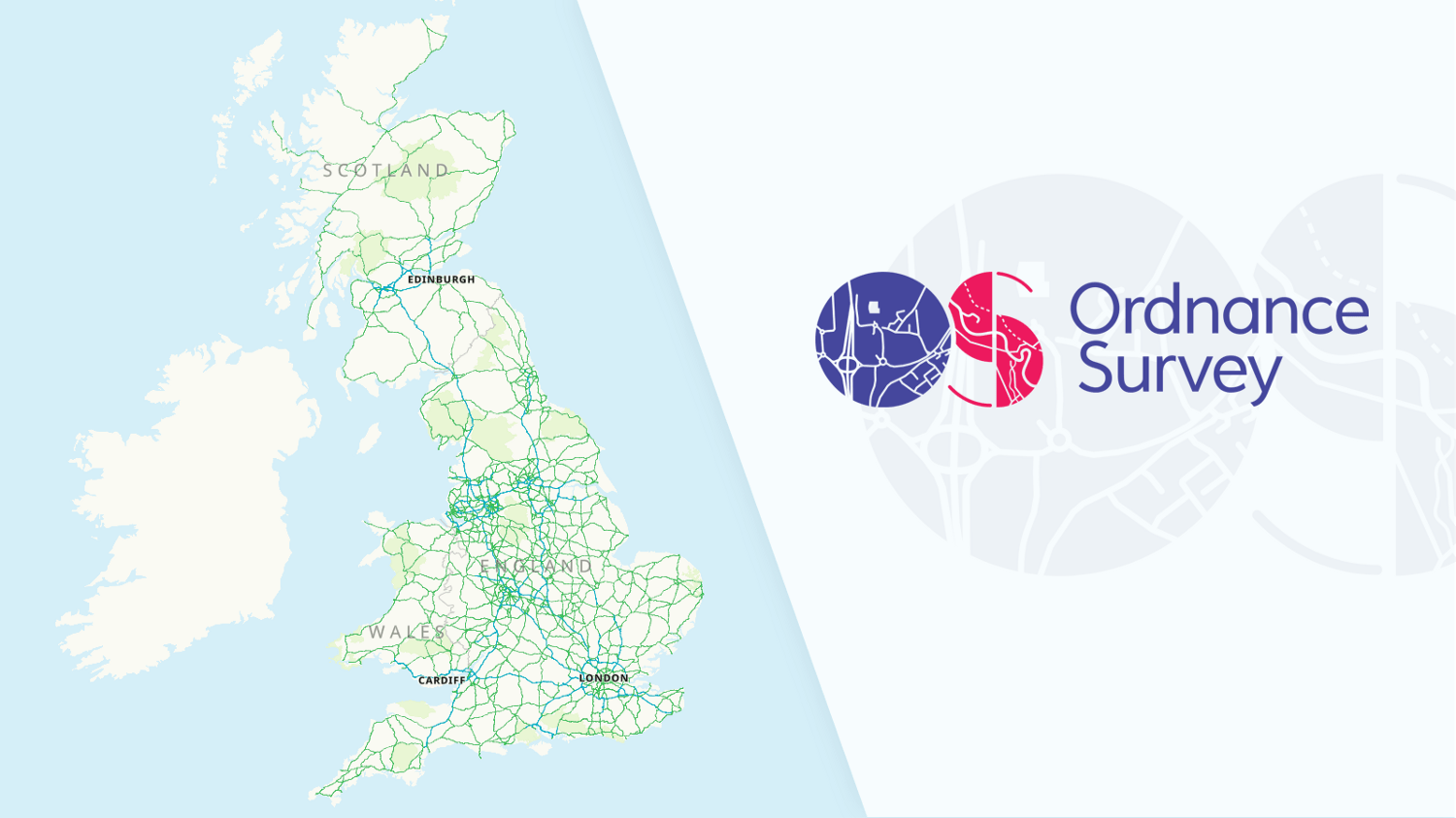 Data from Ordnance Survey, the national mapping agency of the United Kingdom, is available on MapTiler Cloud. They can be view as web maps, in mobile SDKs or as a GIS service (WMTS) with own map design.
Custom map design for Ordnance Survey data
Official data from the UK Government can be used either on a separated map covering only Great Britain or mixed with global data into one map.
Ordnance Survey maps via free maps API
Ordnance Survey maps are now available for everyone, even with the Free plan. You can find them after you Sign in to MapTiler Cloud, click on Maps on the left menu a scroll down to the new section called Local maps.
Currently, you can see here four default map styles - Light, Outdoor, Road and Night. All of them are based on the same source, but each has data suitable for a specific use case and it is styled differently. Map styles can be easily adjusted in the Customize tool.
For more complex changes, you can use the edit tool. It allows you to overlay the Ordnance Survey map over the global map based on OpenStreetMap, add own data or do more advanced edits.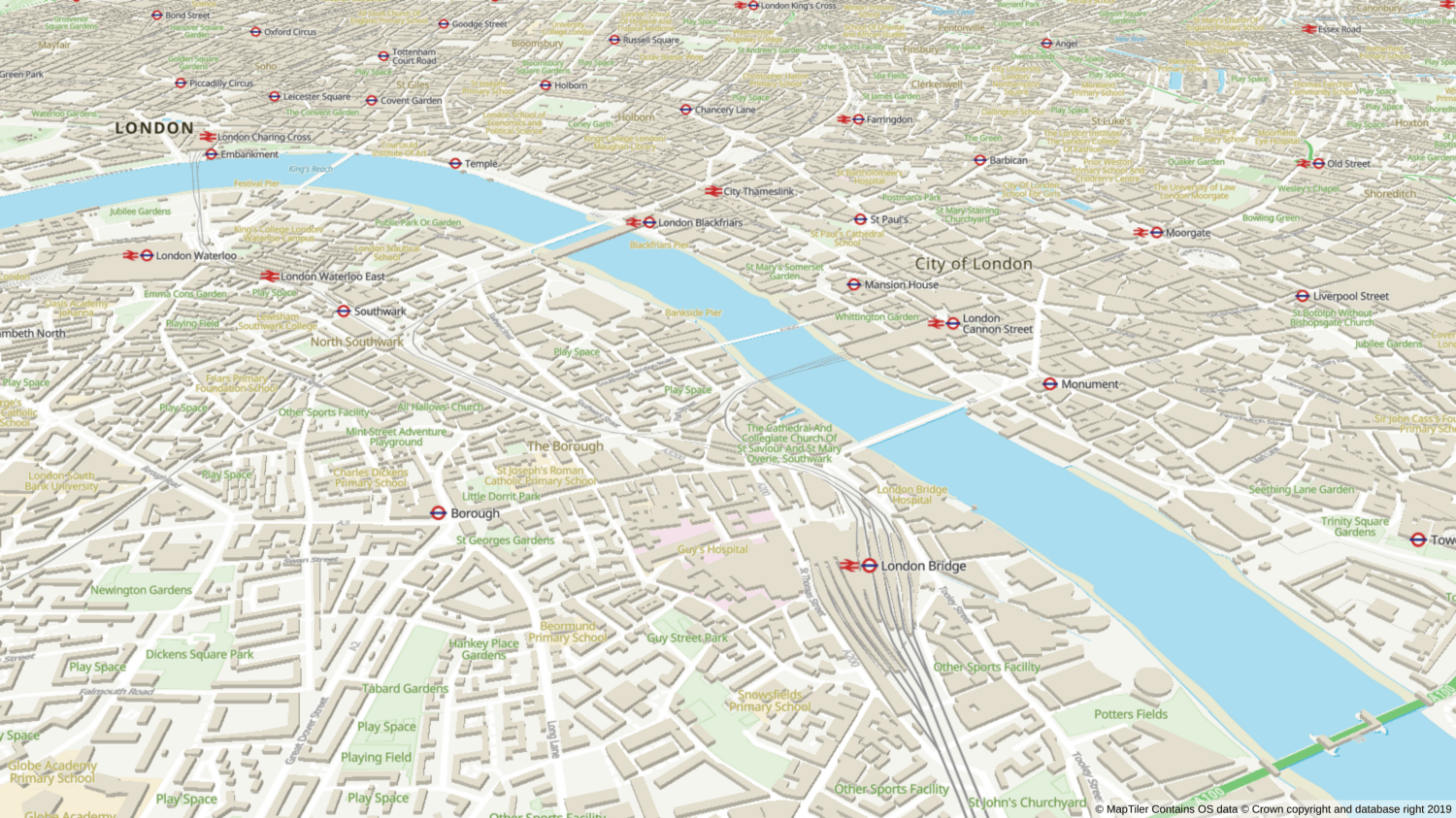 OS Open Zoomstack map services via WMTS
These maps contain vector data from Ordnance Survey Open Zoomstack datasets. It includes buildings, transportation, landcover or administrative layer, but also contour lines. All data and styles can be found on the Ordnance Survey web page.
Ordnance Survey Open Zoomstack maps are also available as a WMTS with own map style from reliable infrastructure
The internal structure of Open Zoomstack is similar to OpenMapTiles and it can be modified using the same tools.
Maps are available in WGS84 (also known as WGS 1984 or EPSG:4326) to fit with the rest of our global maps.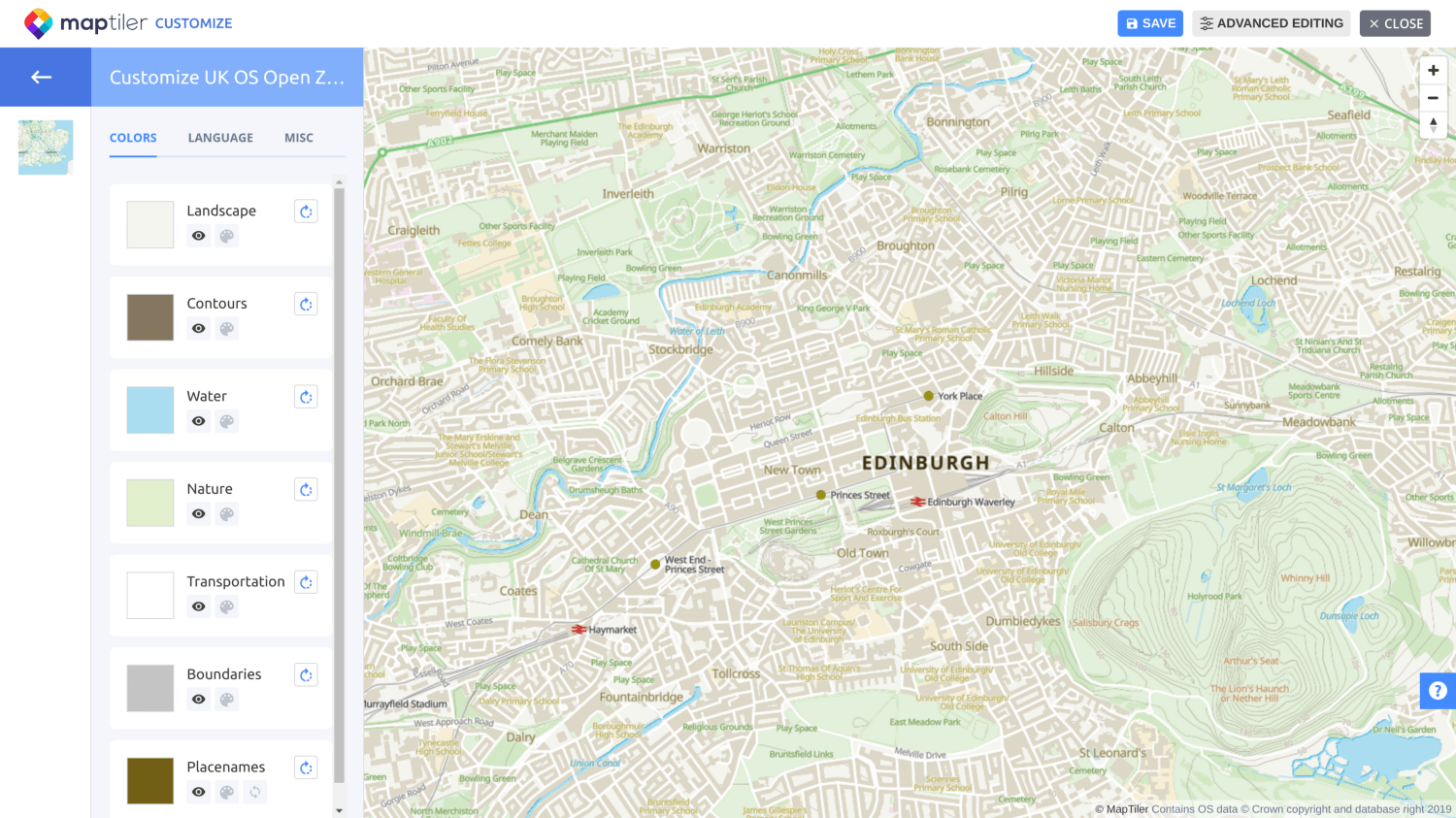 Available on MapTiler Cloud with the Free plan
Maps from Ordnance Survey are available to everyone via Maps API, including users with the Free plan.