Create the most stunning game environments by modifying real terrain maps of any place on Earth in this new and unique way with World Creator 3 powered by MapTiler Cloud. This new connection gives you an option to export the adjusted real terrain data and further utilize it in other modeling applications and game engines like Unreal, Unity, Amazon Lumberyard, Cry-engine, GameMaker, Godot, AppGameKit, and more.
Creating the most realistic 3D map from DEM
To give your gamers the most lifelike experience, it's now possible to combine real-world 3D DEM data from MapTiler with the World Creator's state of the art rendering techniques. Play around with features like real-time global illumination with day-night cycles, god-rays, rain, realistic ocean depths, and tons more built-in effects - all in real-time.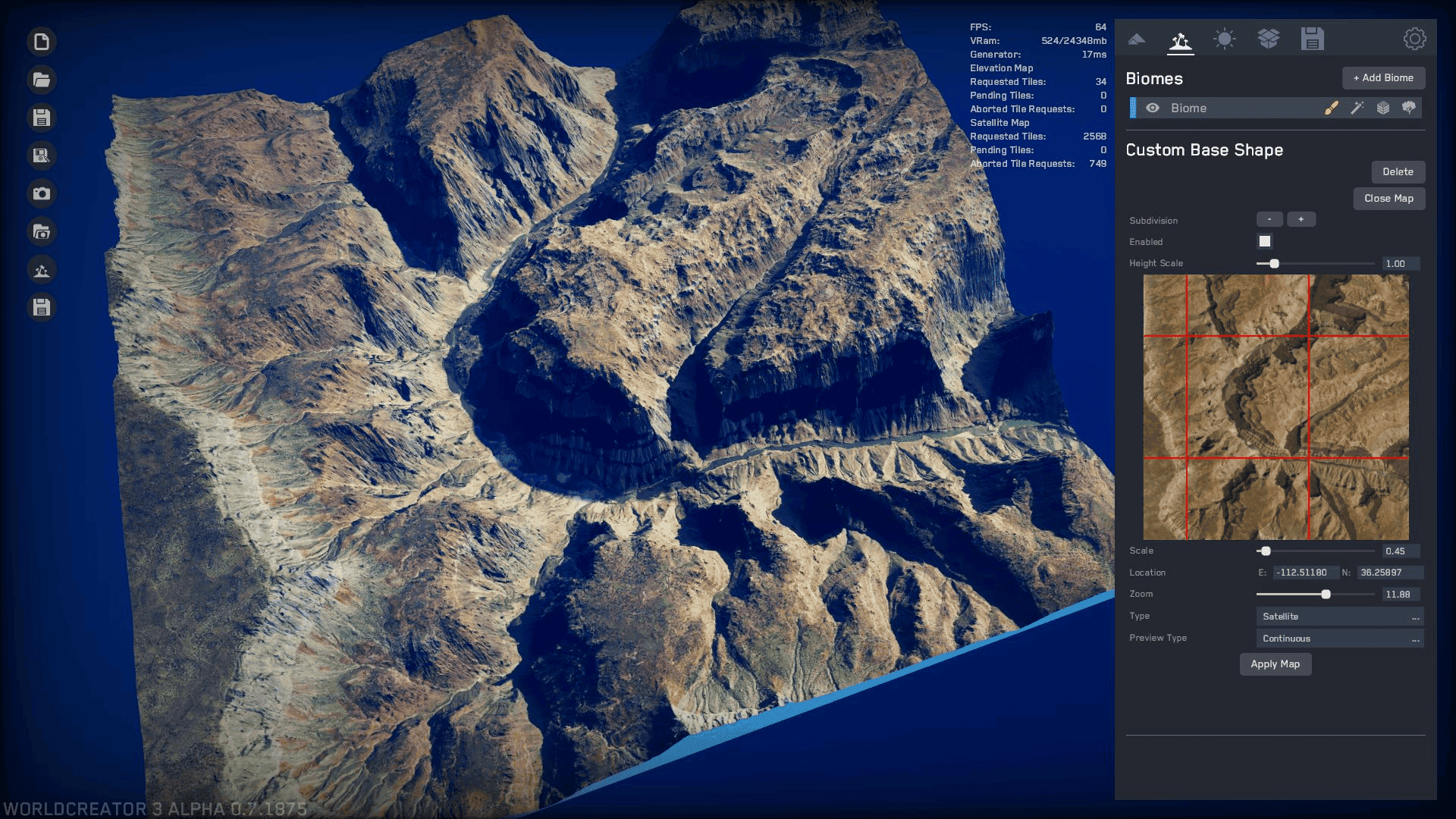 Use elevation data and satellite imagery to build real-world experience. You can change the texture, elevation, or even paint directly on the terrain. World Creator 3 enables you to draw roads, rivers, lakes, plateaus, terraces, raise mountains, and more - or just draw the shape you want by hand.
World Creator's powerful terrain generator also allows applying many different kinds of filters to modify the terrain you created or imported from another source. A library containing royalty-free assets such trees, rocks, flowers, and a lot more is available for final terrain touches. All available design processes and features can be found here.
After downloading and installing the World Creator 3 and activating the MapTiler Cloud subscription, you can start streaming the real terrain maps directly into your WC3 map editor for any customization.
Exporting terrain models into game engines
All your work created in World Creator 3 can be easily exported and further utilized in other applications. Compared to other map providers who require you to continuously load maps from the internet, MapTiler uniquely allows you to simply export your customized real world maps and use them repeatedly in your game, even offline.
World Creator 3 lets you import your 3D terrain models into a wide range of gaming engines and modeling programs such as Unity, Unreal, Blender, Cry-Engine, Godot, Maya, Lightwave, Lumberyard, MudBox and many more, as seen below.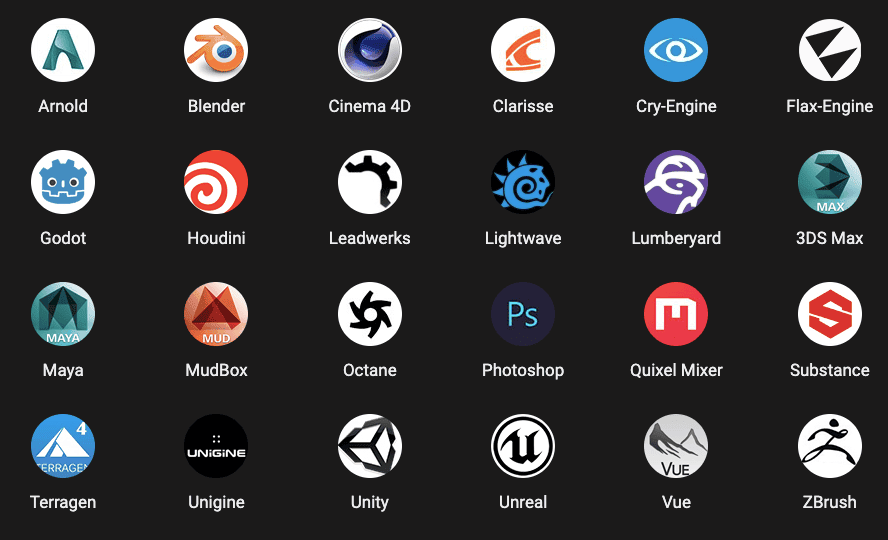 How to add a map from MapTiler to World Creator
Start by subscribing to MapTiler Cloud and selecting the right plan that reflects your needs. Once you have your own account, go to credentials and create a new credential that will generate a token for you. After installing World Creator 3, go to Options, insert MapTiler Token and click on Apply. You are almost there! In World Creator 3, go to the Custom Base Shape Tool, click on Create and enable Use MapTiler. 
MapTiler Cloud offers a wide range of plans that can be used by both individuals and companies of any size. You can choose from the Free, Flex, Unlimited or Custom plan, depending on the number of map exports you need.
To fully uncover the potential of World Creator 3 and explore all opportunities for terrain generation, head to World Creator's website to watch all tutorials.