The new version 2.0 of MapTiler QGIS Plugin was released. The first version of the plugin was written in Python and released as open-source last year. We are happy to see that our source code was ported into QGIS C++ core with some improvements.
The new version of the MapTiler plugin takes advantage of the rewritten code and pushes our maps from MapTiler Cloud almost to perfection. Our maps in Cloud contain data of the entire planet, with details down to the street level, thanks to the OpenStreetMap project and community. But you are not limited just to our Cloud.

Load these and many other map styles directly from MapTiler Cloud
Open vector tile style from any URL
MapTiler plugin is the easiest way how to add any complex vector tile map hosted anywhere on the Internet into your QGIS project. Enjoy the comfort of adding your style.json with multiple sources in just a single click.
Add context to your map with icons
Version 2.0 is packed with a lot of visual improvements. Labels, line width, color interpretation, opacity setting, and many other small enhancements make the maps better. However, the biggest improvements are map symbols. The first version suffered from a lack of possibility to display icons. The new version handles them with ease.
Let users understand your map
Having place names in a local language can significantly improve how users understand the map. Use Customize in Cloud option from the MapTiler plugin menu to choose from more than 50 languages and customize the language of the map to suit your needs.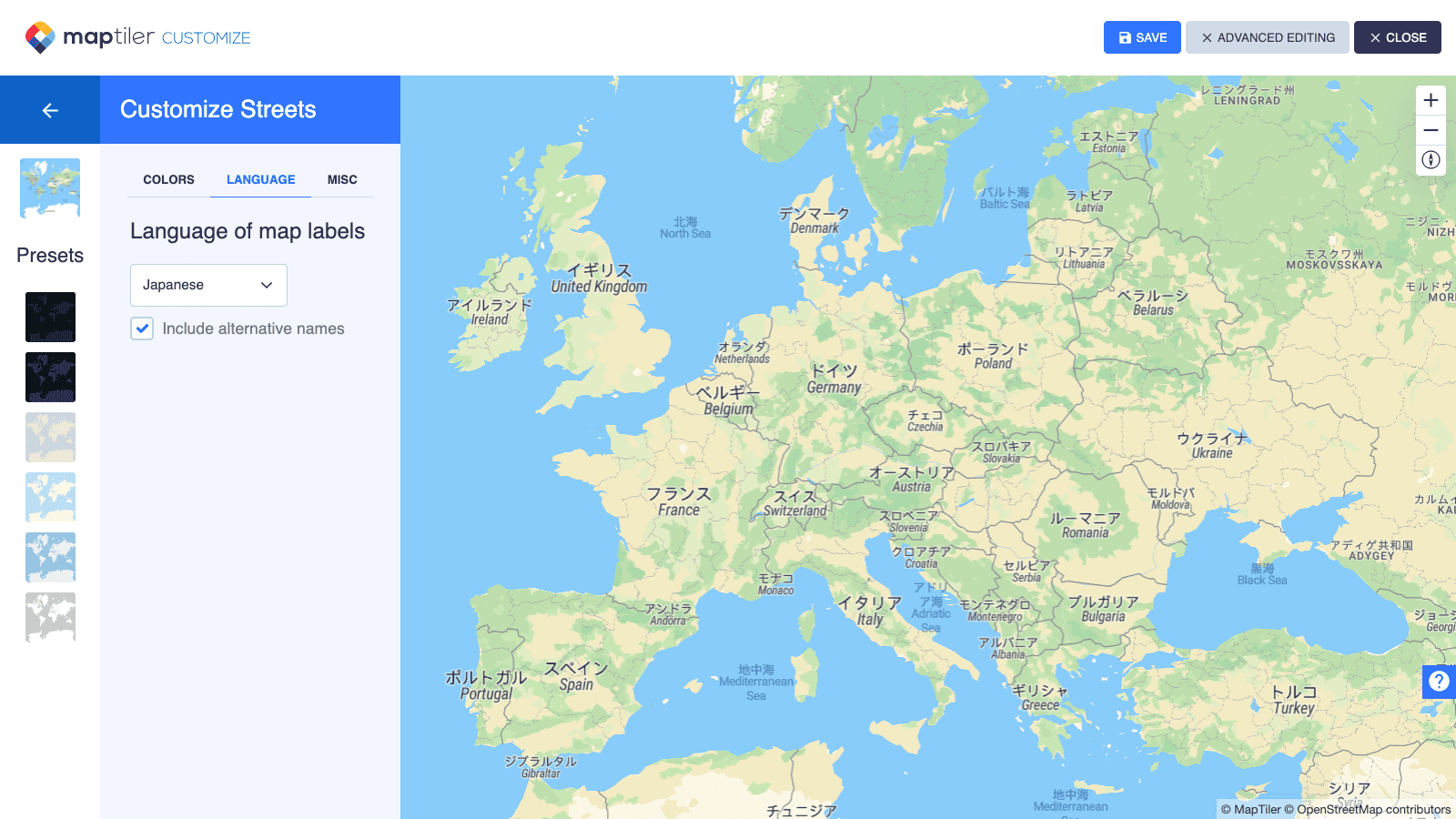 New Outdoor style in QGIS
In MapTiler, we all are outdoor enthusiasts. That's why we recently announced a new Outdoor map style. Hiking trails, biking routes, points of interest, landcover, hillshade, and contour lines, everything you wish for in a good outdoor map is now available in QGIS as a base map for planning your adventure.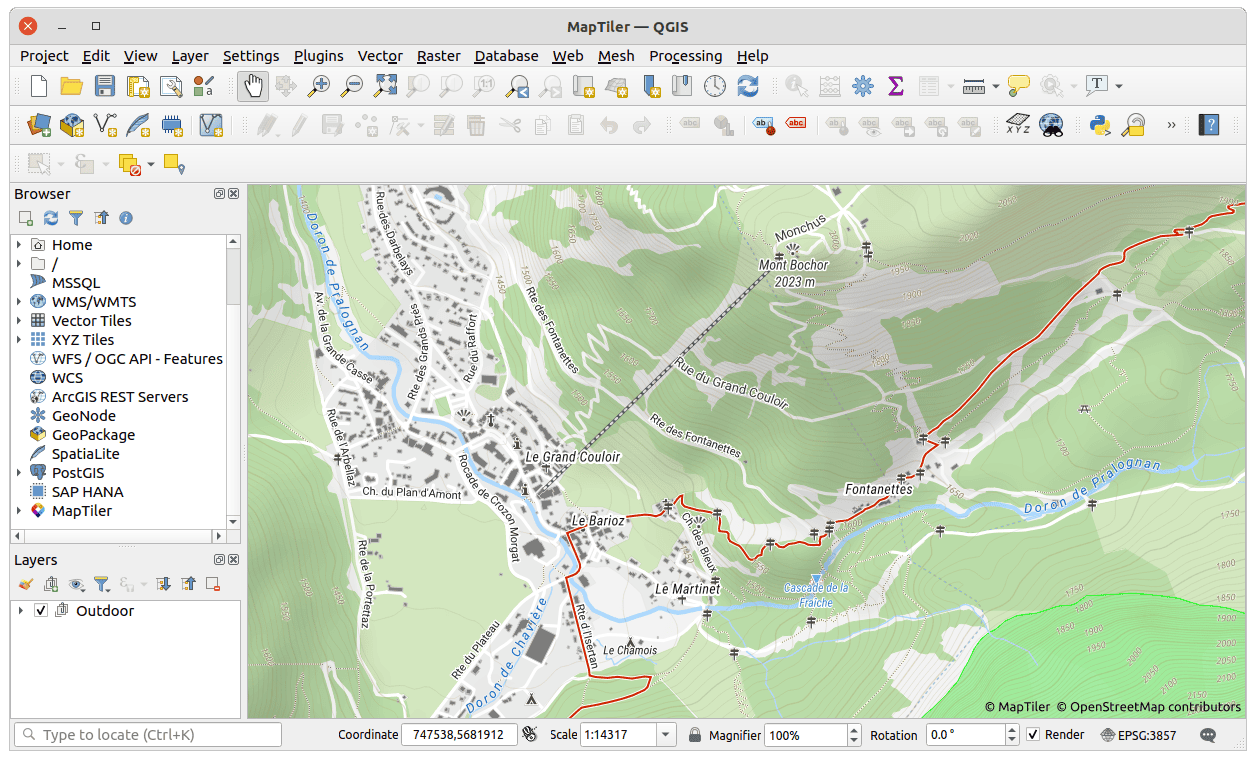 High DPI print as the main benefit of vector maps
The previous version of the plugin brought to QGIS high-quality vector maps. However, few issues were identified when printing in high DPI or on retina displays. The new version solved all those issues and you can print maps in high resolution. Set high DPI, print or export your map to PDF, and zoom in deeply to inspect the level of sharpness. Even though our raster tiles are optimized for serving, you can never get such detail as with vectors.
We also prepared a new basemap allowing attribution-free print-out.Keep in mind that for printing maps or exporting from MapTiler Cloud you must have a commercial plan, see terms and conditions or contact our sales.
Download/upgrade the plugin for free
Learn more about the plugin or get it by searching maptiler in the plugin service in QGIS. Installing the plugin is straightforward:
Open QGIS
Click on the menu Plugins → Manage and Install Plugins…
Search for maptiler
Click on the Install Plugin (Reinstall, if you already have the old version installed)
Restart QGIS
Right-click on the MapTiler plugin → Account…
Follow the link after Get a FREE key Now, just add the key and start loading maps.
Open-source code on GitHub
The MapTiler plugin for QGIS is released under an open-source license on GitHub. Feel free to report issues or send pull requests!
Links: